I am a relatively new member to the School of Photographic Arts and Sciences faculty.  As an artist, I primarily make objects. I find my position as part of the photography faculty intriguing and I trust my students find it equally so. So, you may ask "why am I here?"Art is art, everything else is everything else (Ad Reinhardt).
During RIT's first Fall Semester, I taught my first undergrad photography class. As an assignment, I asked the students to take a walk without their cameras. This request was met with some resistance, however the results were fabulous. Learning to see, to analyze, and to observe with a keen sense of awareness is what is required for creative practitioners of the visual arts regardless of the desired outcome(s). This is what I teach students to do. My introduction to teaching in the School has been extremely rewarding.
As an artist, I keep myself busy. I am currently finishing up work for a one-person exhibition The Shape of  the Afternoon scheduled to open at the deCordova Museum, Lincoln, MA. Opening May 15, 2014, it will run through October 2014. Anyone in the Boston area, please stop by!
The work for this installation has been produced by hand and CNC technologies.  The images shown in this post share the development of the color schemes I will use.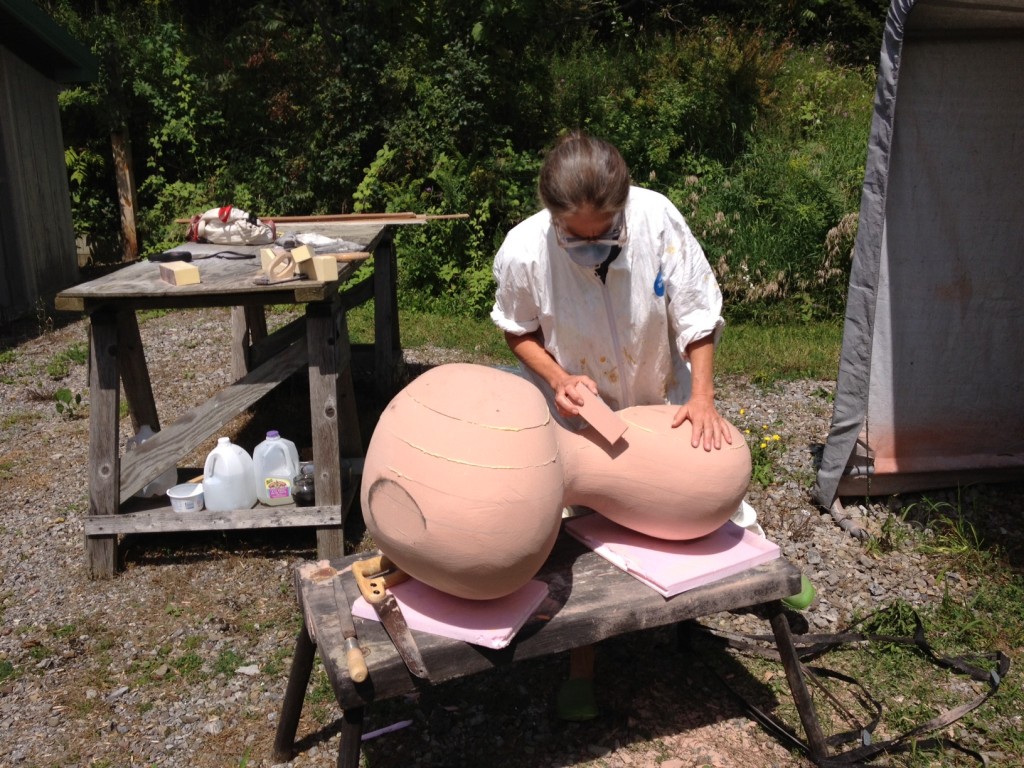 Roberley Bell spent her childhood in Latin America and Southeast Asia, before returning to the United States where she attended the University of Massachusetts and State University of New York at Alfred, where she received an MFA in Sculpture. Bell is the recipient of many grants and fellowships including the New York Foundation for the Arts, a Pollock Krasner Fellowship, and a 2010 Senior Scholar Fulbright to Turkey. Bell's Fulbright project The City As The Site Of Intervention resulted in a series of projects in public spaces through out Istanbul. Bell has received several residency awards both nationally and internationally. Her work has been exhibited in one person and group exhibitions, nationally and internationally including many art fairs. She has completed public projects here and abroad.