In July, 2014 the School began renovation of the Francis Chemistry lab. It was a huge undertaking and now we are so very excited with what has been accomplished in the months that have  followed.  What a transformation! More than 50 years of analog technology was removed creating a modular and flexible space for studying photography's new technology
Many alums may recall M & P – an institution that all RIT Photography students were required to take. M & P or the Materials and Processes of Photography was a year long class that that separated the RIT education from all others. As technology has changed this newly renovated lab space will support the new M & P course now  newly named  Photographic Technology I & II.
July 2014 – the lab looked like this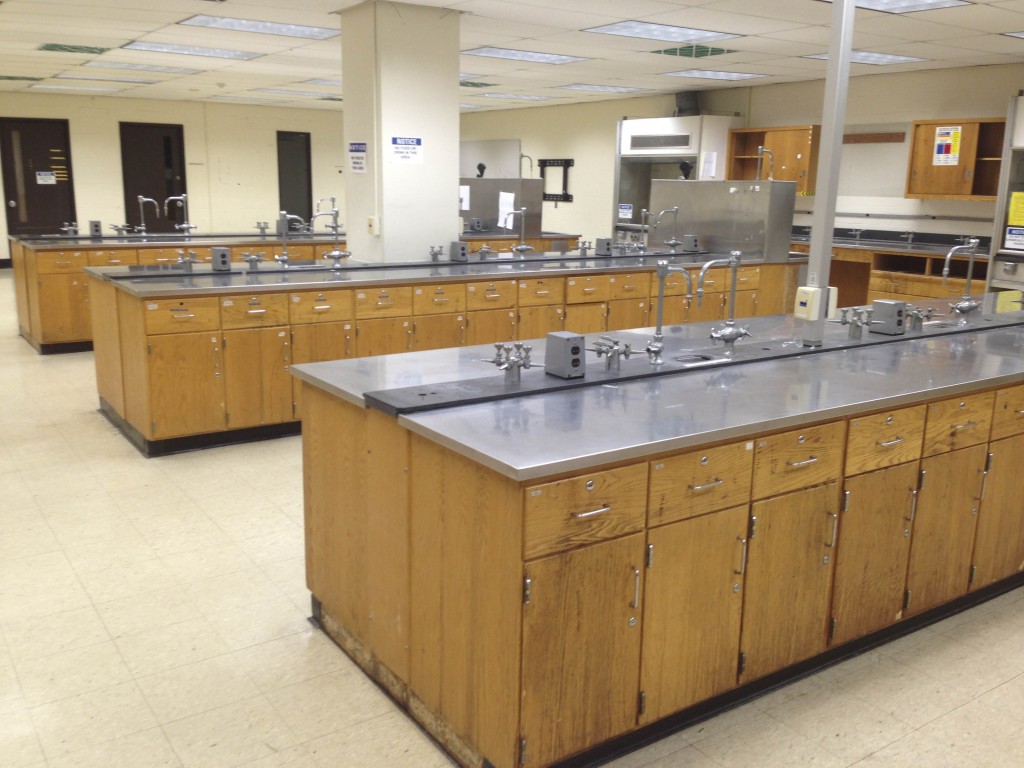 October 2014 – the lab looked like this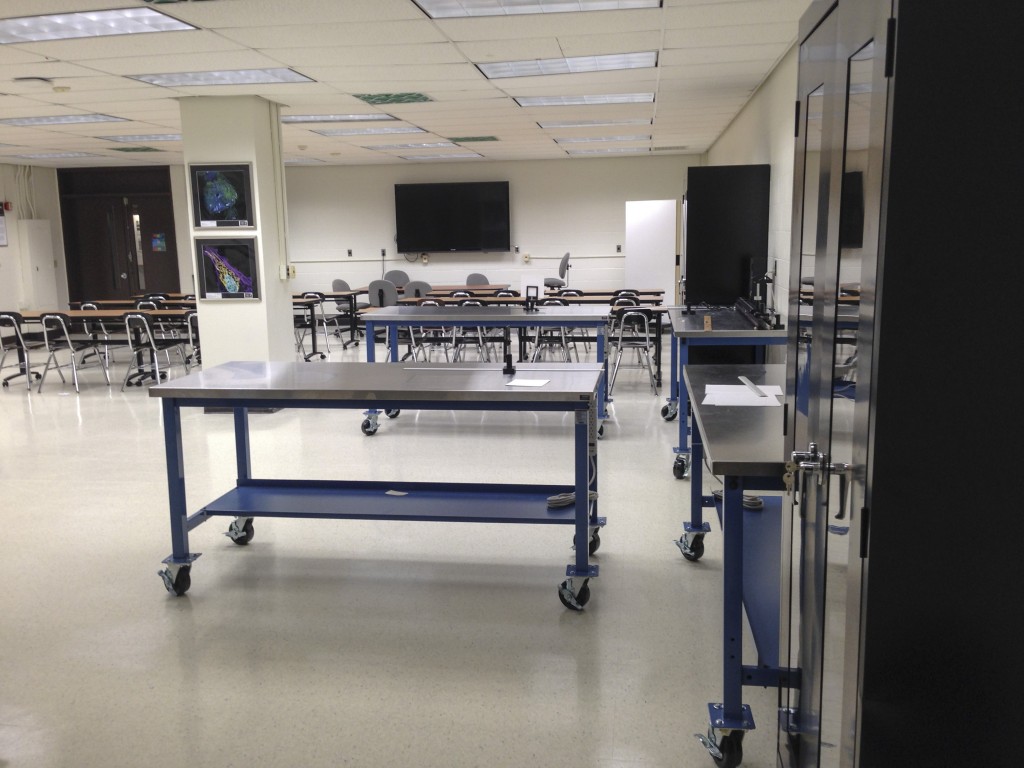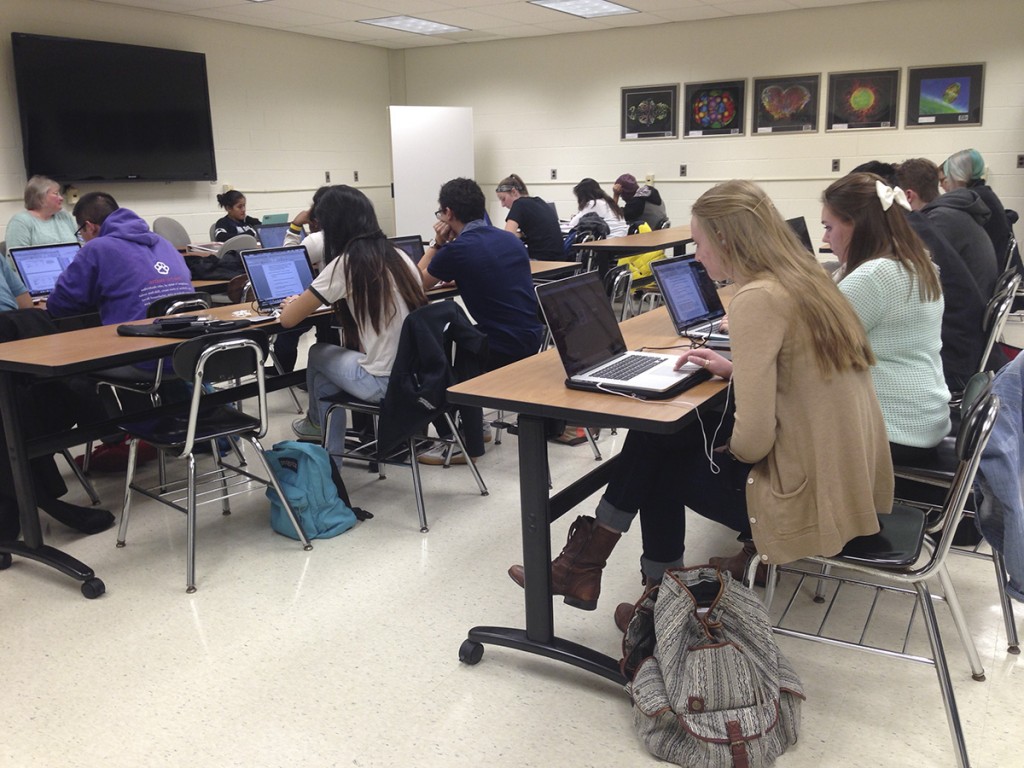 RIT has a long tradition of teaching photographic technology. The first photo classes were
offered in 1902 and in the 1920′ s, the School hired its first photo scientist, C.B. Neblette to create courses in photographic technology.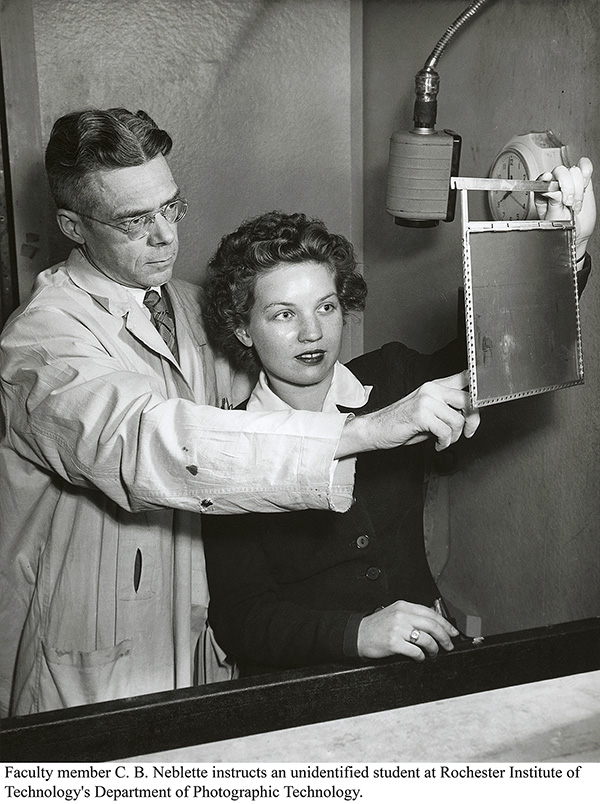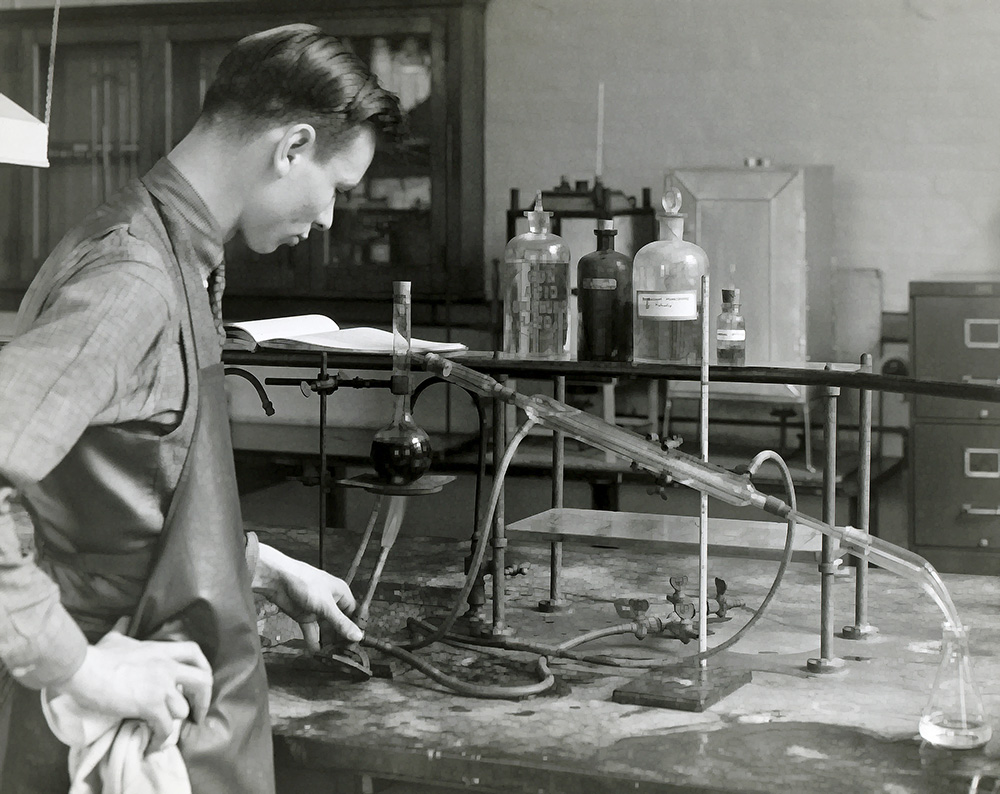 In 1969, RIT opened a new campus in Henrietta and there were many unique aspects to
the construction of the building. Because photography's technology used lots of chemistry,
waste drains were made of Pyrex plumbing pipe and were one of the unique features of the lab and building.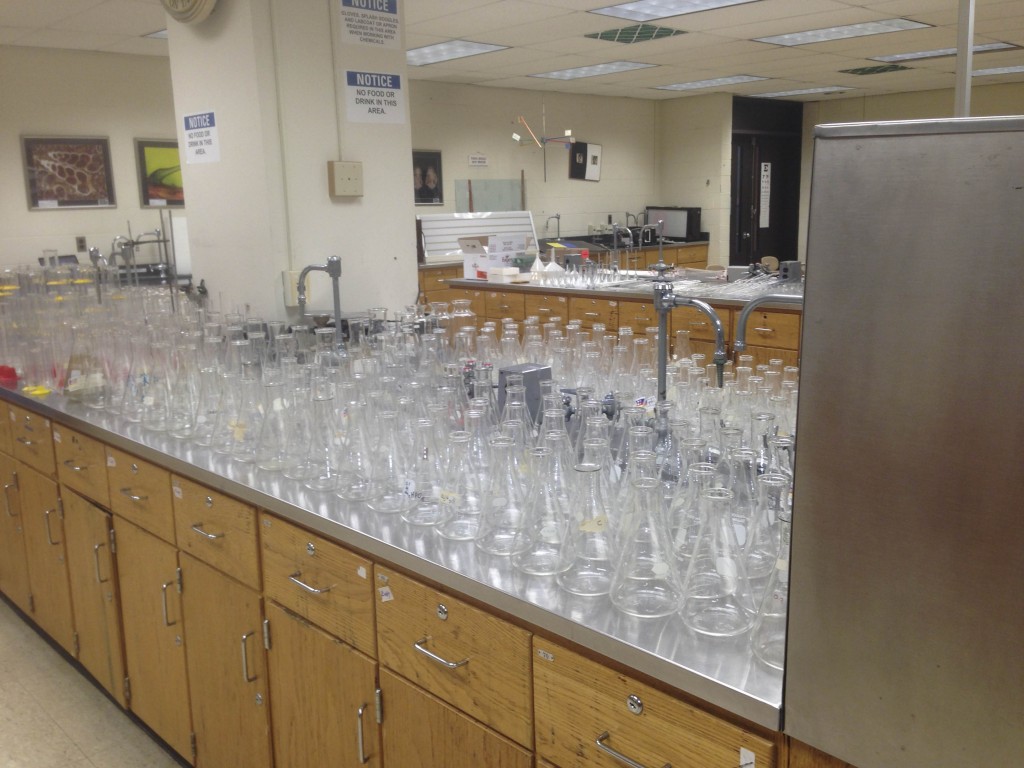 With the asbestos removed, the transformation really began at the end of July. The following are panoramas taken weekly as the project proceeded.



Here's looking to the future. The curriculum has been completely modernized to include all things digital and there is a very exciting future for this room.