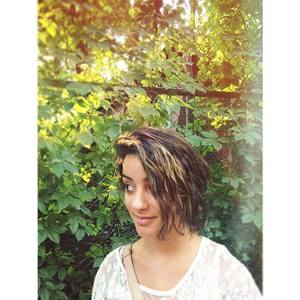 What are doing professionally?
I am a designer and production coordinator for the worlds largest car sharing company, Zipcar. I work with the in-house marketing team where I design anything from an email format to mini-campaigns. I retouch images and help brainstorm and develop national campaigns. I also find better ways to implement successful and smooth creative processes when dealing with our 30 Markets. I fix problems and make the overall production for our creative team and stakeholders better.
How has your education helped you after graduation, preparation for your first job, and in your career since?
My education is absolutely crucial for what I am doing now. I apply my education everyday. Since my Visual Media major was so diverse with photography, print media, management and graphic design, I am prepared to take on any challenge that comes my way. In today's industry, employers are looking for a jack-of-all-trades, someone that can adapt, someone that can be a self-starter and fix problems. My education prepared me for this and then some. RIT prepared me to be fearless, resourceful and creative, three qualities that are necessary to succeed in this industry.
How you are using social media in your professional work?
As a company we use social media everyday. It's a great space to engage with followers. Whether it's implementing gamification, sharing content from our blog, or simply letting our members know about events its a daily ongoing process. On average social media consumes approximately 3 hours of every day.  It remains crucial to a company's success. Even for professional photographers who I  freelance with, they find social media extremely important. For that reason they often hire me to manage their sites. How awesome is that!
How has being a photographer helped you in other aspects of your life ?
Even though I have steered away from photographing professionally, photography will always be my number one love.  Photography helps me develop my design eye and is something I am fairly involved in at work. Whether it's retouching, photo editing, or photo shoot production, photography is still big part of my professional career.
Personally I still experiment in fine art photography, especially as I explore and travel during my twenties. It's amazing therapy and obviously precious way to capture memories, especially if you have the photography skills that the School helped me develop.
Bio
I'm Stephanie Quinones-Millet, a designer and photo editor. I grew up in snowy Northern New York and graduated with a BFA in Photographic Illustration in Visual Media with a concentration in Graphic Design and Management from RIT in 2012. Soon after I made my way across the country to Los Angeles where I had the pleasure of working with very talented and successful RIT alumni photographers like David Harry Stewart, Jana Cruder and Jessica Khoeler.
My love for photography, typography, design and disruptive innovation brought me to Boston where I now work as a designer and production coordinator for the biggest car sharing company in the world, Zipcar. I am happy to be apart of an exceptionally talented in-house marketing team, where we light the fire to the cool and hip Zipcar brand. When I am not designing for Zipcar, I am painting, making crafts, constructing a collage, attending an art exhibition or freelancing. I am a motivated self-starter and creative resource that loves any challenge that comes my way.
You can  contact Stefanie if you are interested at
quinonesmillet@gmail.com
You see more of her work at:
http://www.stephaniequinonesmillet.com