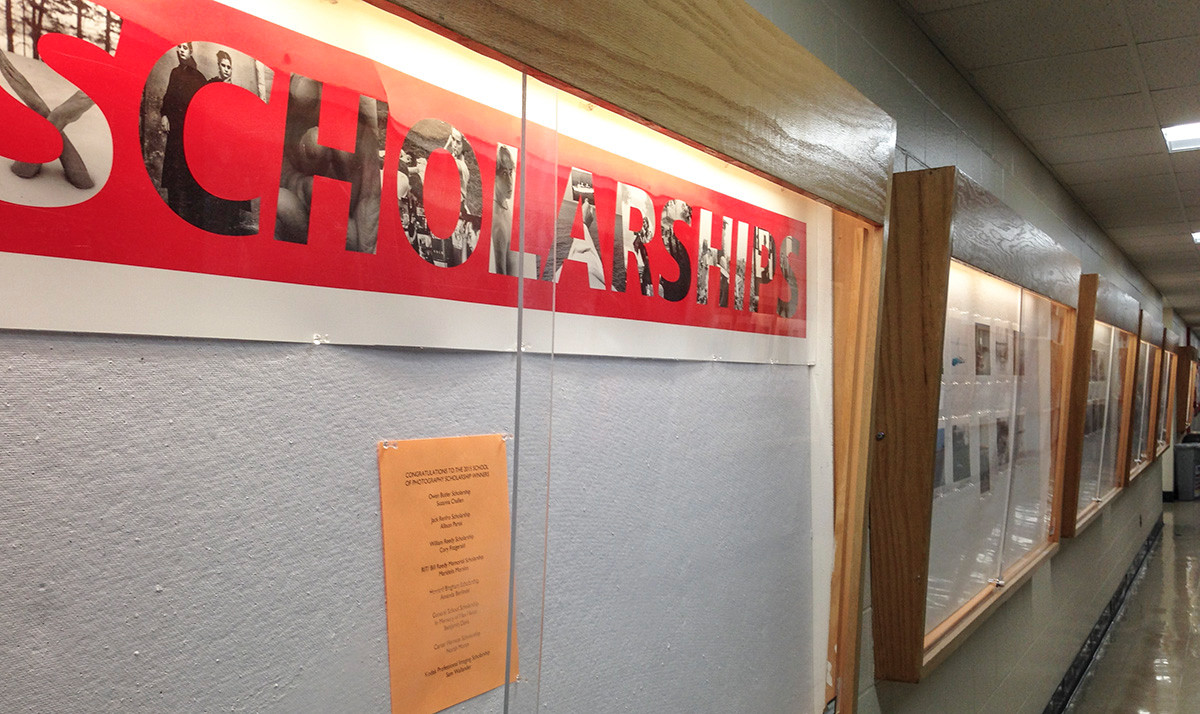 Each April, #RITphoto  selects full time BFA, BS and MFA students to receive awards and scholarships.  A committee of faculty comprised of all School disciplines reviews the applicant portfolios. After weighing both the collected work and students' personal statements of creative and academic intent, winners are identified. More than ten awards and scholarships are granted each year, assisting students to successfully achieve an academic degree.
Alumni, individuals and industry partners who know and appreciate the immense value of a photo-based education at RIT, established School awards and scholarships. They prize academic and creative achievement as well as educational promise. In this way, award and scholarship donors are invaluable participants in furthering a student's education in the photographic arts or sciences.
#RITphoto faculty and staff are grateful for the generous support of its donors. Awards and scholarships make a huge difference in the life of our School. It does much to ensure deserving students receive significant assistance to achieve their academic and professional goals.
Thomas Ward Ball Memorial Scholarship
Howard Bingham Scholarship
Owen Butler Scholarship
Robert Elder Scholarship
Carter Harmon Scholarship
David L. Kleiman Endowed Memorial Scholarhip
Kodak Professional Imaging Scholarship
John Pfahl MFA Scholarship
Jack Renfro Scholarship
RIT Bill Reedy Memorial Scholarship
William A Reedy Memorial Scholarship