#RITphoto News  March 28, 2017 Liberal Arts Hall
by Doug Manchee


The RIT advertising photography group project assignment has been a third year "institution" for more than twenty years.  When first created, the assignment was conceived in response to the reality there were very few opportunities for students to work collaboratively on any type of project. The assignment provided a valuable classroom experience for students useful to discovery the most important skill necessary for success in the industry, that being how to work as a team. Twenty years ago, RIT was on the quarter system and the assignment was given during a three-week portion of the winter quarter that occurred between Thanksgiving and the Christmas break. Then as now, the assignment required students to produce five finished advertising images that represented ideas of an actual client or those from a fictional company invented by the students.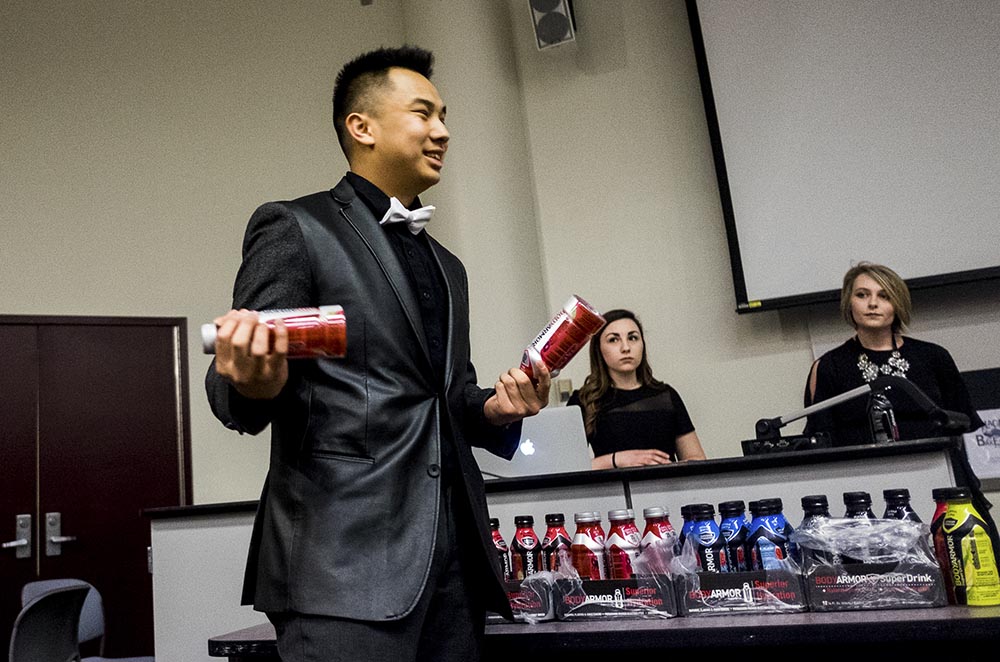 With the RIT conversion to semesters and with input from new faculty members, the assignment requirements have become increasingly more ambitious and better reflect how actual advertising campaigns are conceptualized and produced. Students work in groups of three and identify an actual client or one they have created in their group. They are also required to put together a detailed presentation that is 'pitched' to the faculty and other students in the class. The presentation includes a concept or direction the campaign will take. A target audience is also identified.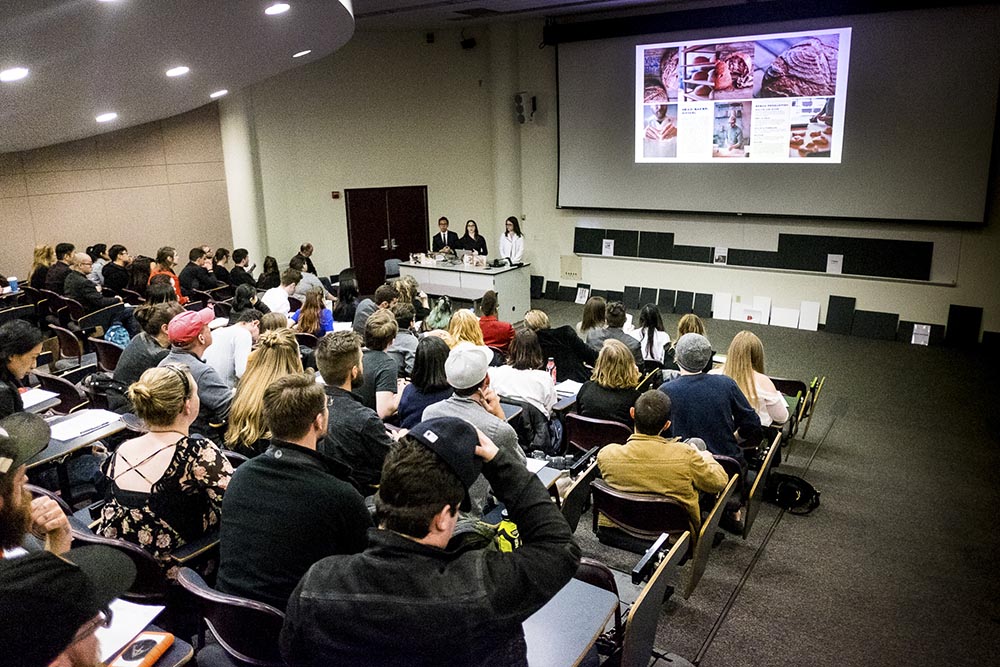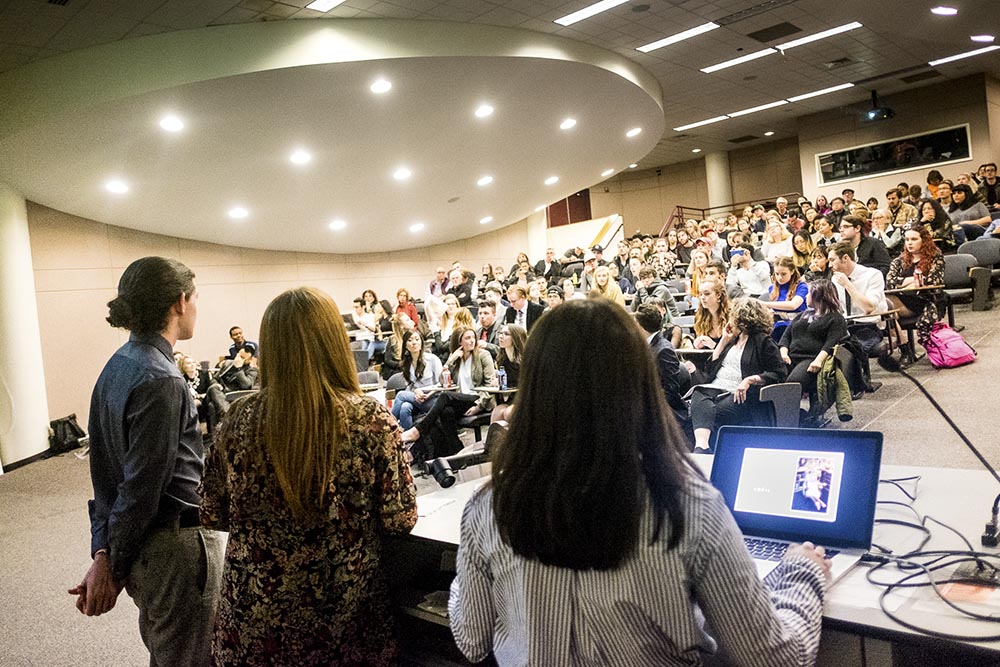 A  'mood board' is created that shares client insights for the look of the final pictures. This includes choices of models, wardrobe considerations, locations, lighting strategies, hair and makeup treatment, and anything else that might provide direction to the campaign. A production schedule must also be determined. The final photographs are accompanied by a bound production book that includes the aforementioned mood board, all expenses incurred (there is a budget limit), model releases, and any other relevant information the client might require.
Students must also assign responsibilities for each group member. This includes who will produce the job, who will take on the role of photographer, who will retouch the files, who will gather props and wardrobe, cast models, who will be responsible for hair and makeup, etc. Finally, each group creates a sixty to ninety second behind-­the-­scenes video that reveals the process, energy, and –more often than not – the fun that each group experiences in creating their assignment.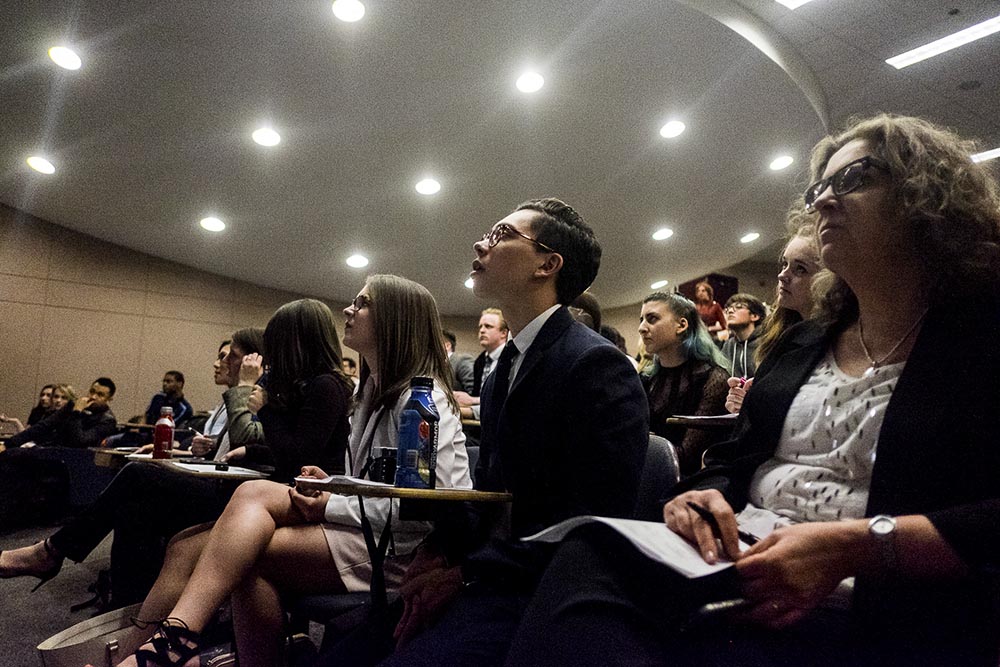 Rita Maas, visiting assistant professor advertising photography shared,
"I am so impressed by the level of enthusiasm, integrity and diligence these students have brought to this project. Witnessing them bring their projects from concept sketches to professional presentation was an inspiring experience for me. They should be truly proud of their achievements. I certainly am."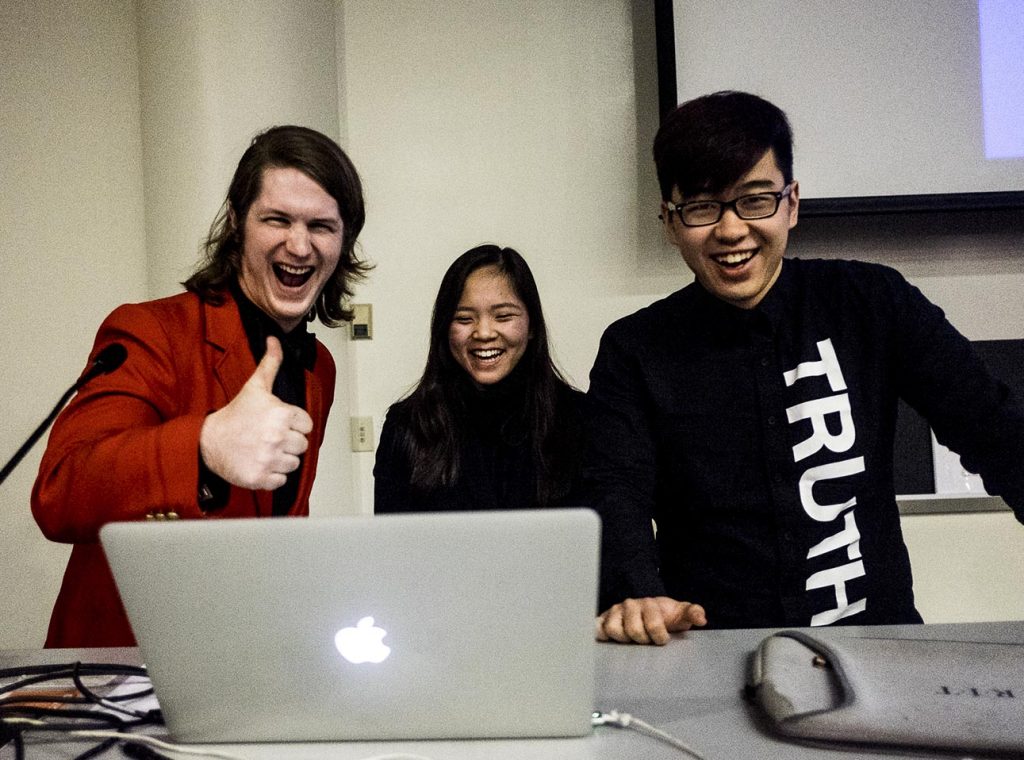 Clay Patrick McBride, lecturer advertising photograph shared
"This team project is truly inspiring. Students apply real world strategies and techniques.  I see teamwork, organization, responsibility being delegated, pre-visualization, large scale productions, location scouting, post production, masterful image-making, lighting, retouching and in end the killer images. Working together students combine their strengths and deliver a superior product than if they were working alone. Year after year I am in awe of their commitment to their education and artistry."
The advertising photography faculty hope you enjoy a sampling of the results shown below.