Chuck Westfall is currently a Technical Advisor for Canon U.S.A.'s Imaging Technology & Communications Group (ITCG)
We asked him some questions about his life after RIT, here is how he responded.
SPAS: What are you doing professionally?
I've had a marvelous career at Canon for the past 30+ years, working in the field with professional and amateur photographers as well as behind the scenes with our R&D staff to help develop new products. Currently, my main responsibility is research in the government, military and law enforcement markets.  I also act as a corporate spokesman for our professional imaging products.
SPAS: How has your education helped you after graduation, preparation for your first job, and in your career since?
My RIT education provided a solid technical foundation during my early career as a commercial photographer in Chicago. When the opportunity to work for Canon presented itself, my combination of academic, professional and retail experience helped to differentiate me from other candidates. Once I started working for Canon, the knowledge I had gained from RIT made the technology behind specific technical features of our cameras and lenses easier to grasp. This deeper level of understanding helped me to communicate the benefits of Canon technology more clearly to our users. By the same token, it has helped me communicate the needs of our users more clearly to Canon's product development teams.
SPAS: How you are using social media in your professional work?
I was a very early adopter of social media, unofficially representing Canon online via CompuServe and other services as early as 1989. This was long before the World Wide Web became popular. Later on, I acted as a technical information resource on popular Web forums, and even had my own monthly Tech Tips column on The Digital Journalist web site from 2005 to 2010. Over the last few years, I was part of a team that helped develop Canon's current social media strategy, which has grown to include official presences on FaceBook, Twitter and YouTube as well as a user forum on the Canon USA web site.
SPAS: How has being a photographer helped you in other aspects of your life?
I met my wife-to-be during a Canon business trip, so I guess you could say that being a photographer eventually led me to that propitious moment! Being a photographer means different things to different people, but in my case it has provided opportunities to travel all over the world, see some amazing sights, and meet literally thousands of interesting people over the years. I've been fortunate to develop good friendships with many famous and not-so-famous photographers whose work I respect and appreciate. One thing the top pros have in common is respect for others and a willingness to share their knowledge. Those traits have inspired me, and I always try my best to reciprocate.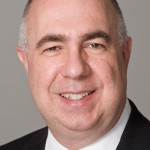 After earning a degree in Professional Photography from the Rochester Institute of Technology and accumulating some valuable on-the-job experience during a 10-year stint in commercial photography and photo retail, Chuck Westfall began his corporate career with Canon U.S.A. in 1982 as a Technical Representative. He has steadily advanced through the ranks to achieve his present position as Technical Advisor for the company's Imaging Technology & Communications Group (ITCG), working out of Canon U.S.A.'s headquarters office in Melville, NY. Among his many assignments, Chuck Westfall is currently Canon U.S.A.'s main media spokesman for professional imaging products. He also provides a unique insider's perspective to financial analysts who follow the company's ITCG sales and marketing activities. You can contact Chuck by email or on Facebook.