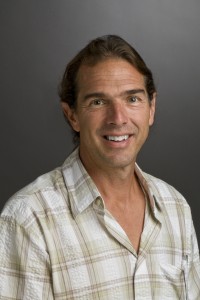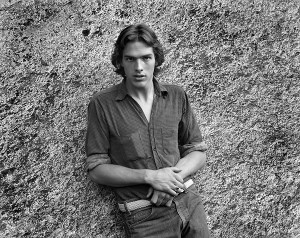 Willie Osterman is a professor of fine art photography at the Rochester Institute of Technology. Willie has been teaching, researching and working as a professor and artist at RIT since 1984. He received his Bachelors of Fine Arts degree in photography with a minor in art history from Ohio University. He earned his Master of Fine Arts degree in Visual Design and Photography from the University of Oregon. Additionally he participated in two fellowships while there.
After completing his MFA, he worked as a visiting assistant professor at the University. While there he also participated as a faculty member at the Ansel Adams Workshops in Yosemite National Park and traveling workshops in twelve U.S. states as well as in Italy, France, Austria and Croatia. As Former Curator of Photography at the University of Oregon Museum of Art, he received two grants from the National Endowment of the Arts. He was a printing assistant to the production of the Ansel Adams Special Edition Prints working with Mr. Adams in Carmel, California. He worked as a contract photographer for the Eastman Kodak Company. His publication 'Déjà View: A Cultural Re-Photographic Survey of Bologna, Italy', printed in two editions is now out of print. In 2009, he received a Fulbright Scholar's Award to teach and develop curriculum at the Academy of the Dramatic Arts, University of Zagreb, Croatia.
Professor Osterman's work is in numerous collections including: The Museum of Contemporary Photography, Chicago; University of New Mexico Museum of Art, Albuquerque; International Museum of Photography at the George Eastman House, Rochester, New York; New Orleans Museum of Art; Portland Museum of Art, Museum of Art, Eugene, Oregon; Lotus Collection, Salzburg, Austria; Museo della Fotografia Cinisell Balsamo, Milan, Italy; Museo Civico del Risorgimento, Bologna, Italy; Alinari Photographic Archive, Florence, Italy; Muzej Grada Zagreba (City Art Museum of Zagreb), Croatia.
He has exhibited widely in the US including: Aspen Museum of Art, Aspen, Colorado; The Gallery @ 49th Street, New York, NY; The Ansel Adams Gallery, Yosemite, California; The Photographic Center, Carmel, California; Museum of Fine Arts, St. Petersburg, Florida; The Sert Gallery, Harvard University, Cambridge, Massachusetts; Vision Gallery, San Francisco, CA, Visual Studies Workshop, Rochester, NY. His International Exhibitions, among others, include: Uluslararasi Foto raf Yari masi International Exhibition of Photography, Yildiz University, Istanbul, Turkey; Incorocio sulla via del Sale, Sacile, Italy; Centro Ricerca Archiviazione della Fotografia, Milan, Italy; USSR Traveling Photographic Exhibit; Diavassi Cultural Center, La Strada 'Regina Margherita' Athens, Greece; Lotus Gallery, Ernsting/Salzburg, Austria; Ping Yao International Photography Festival, Ping Yao, China; Galerija Klovicevi dvori Kula Lotrscak in Zagreb, Croatia.
Below are several recent examples of Professor Osterman's collodion work

You can hear Professor Osterman talk about his work at:
http://tedxtalks.ted.com/video/Live-the-Dream-Willie-Osterman
You can hear Professor Osterman talk about film photography at: https://www.youtube.com/watch?v=uLJ73Xm1la4
You can view a piece on his recent work ChemoToxic at:
https://www.youtube.com/watch?v=KQgChLnJpW0
Please visit his website at:
http://wtopph.cias.rit.edu
His RIT contact information can be found at:
http://cias.rit.edu/faculty-staff/58