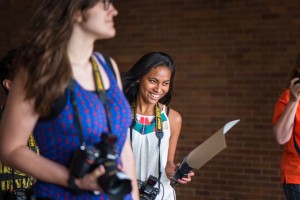 Photo by Sarah Ann Jump
July 14-18, 2014 the fourth workshop for high school students was lead by Professor William Snyder. Similar to the others, day one was very successful. Sponsored in part by Nikon, the students had a very busy day learning about cameras, lenses, and flash photography. The technical lectures will lead up to a field trip to the Littlest World's fair.
To read more about the workshop follow this link.