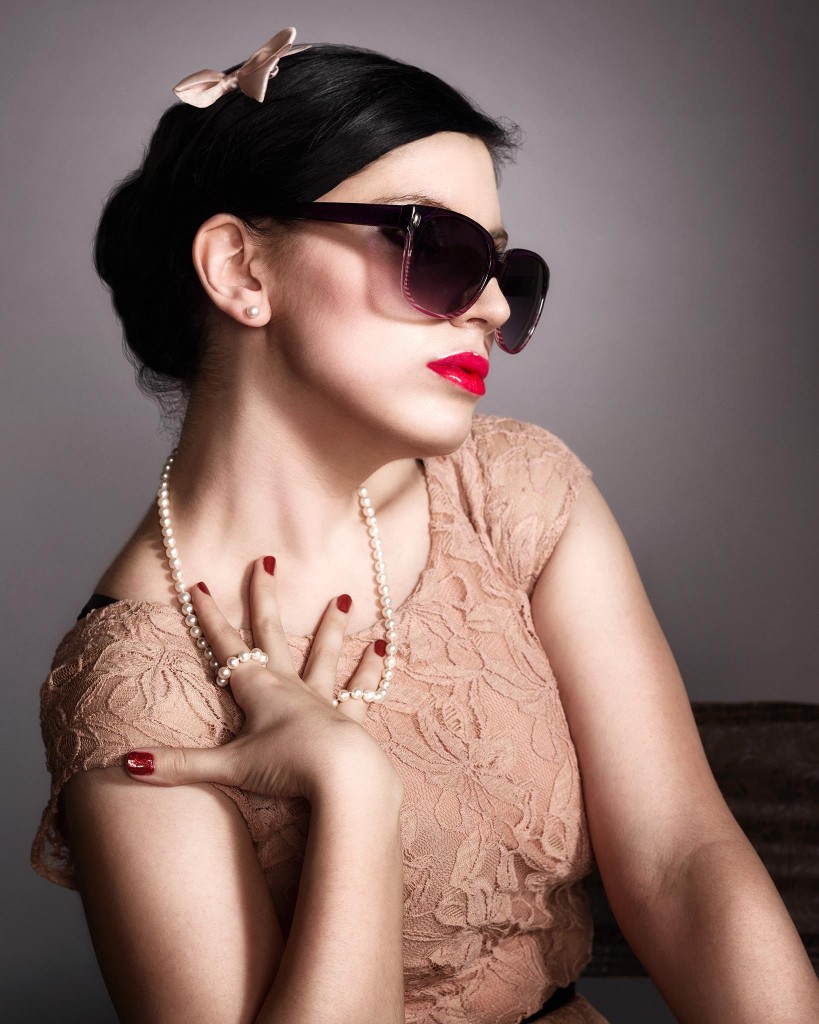 Julia Rabkin was born in Moscow, Russia. She immigrated to the United States in 1989. She is in her third year of the advertising photography major. She specializes in fashion and beauty. Before attending RIT, she was a freelance photographer for five years in America and abroad.
"What was your most challenging assignment as a photography student?"
[JR] 
I think every assignment has been challenging in a variety of ways for me. As I think more, an assignment shot at the George Eastman House Museum for my Production Photography class with Professor Doug Rea is high on my list. I had a very limited time to shoot [ in the museum ]. I had to change into four outfits and make different lighting set-ups in each room. Another challenge was that I could not touch or move anything in the Museum. The supervisor would move smaller objects for me if possible. The exercise provided significant and logistical challenges to manage. A special thank you to Fernando Voltolini de Azambuja for assisting me that day and making sure everything ran as smoothly as possible.
"What do you love about the school?"
[JR] I love the facilities and the faculty. Hands down they make the school what it is. The professors are amazing, I have learned so much from everyone and I am so grateful to the faculty for always making the extra time to spend with me when I had questions or just wanted to talk. They really pushed me to be my best. I feel that my work has grown by leaps and bounds in the last year because of that encouragement. A big thank you to Denis Defibaugh, Doug Manchee, Angela Kelly, Susan Lakin, and Brian Ferraro for everything. I appreciate everything you have done for me and I would not be where I am today without you!
For more of Julia's work visit: www.juliarabkin.com