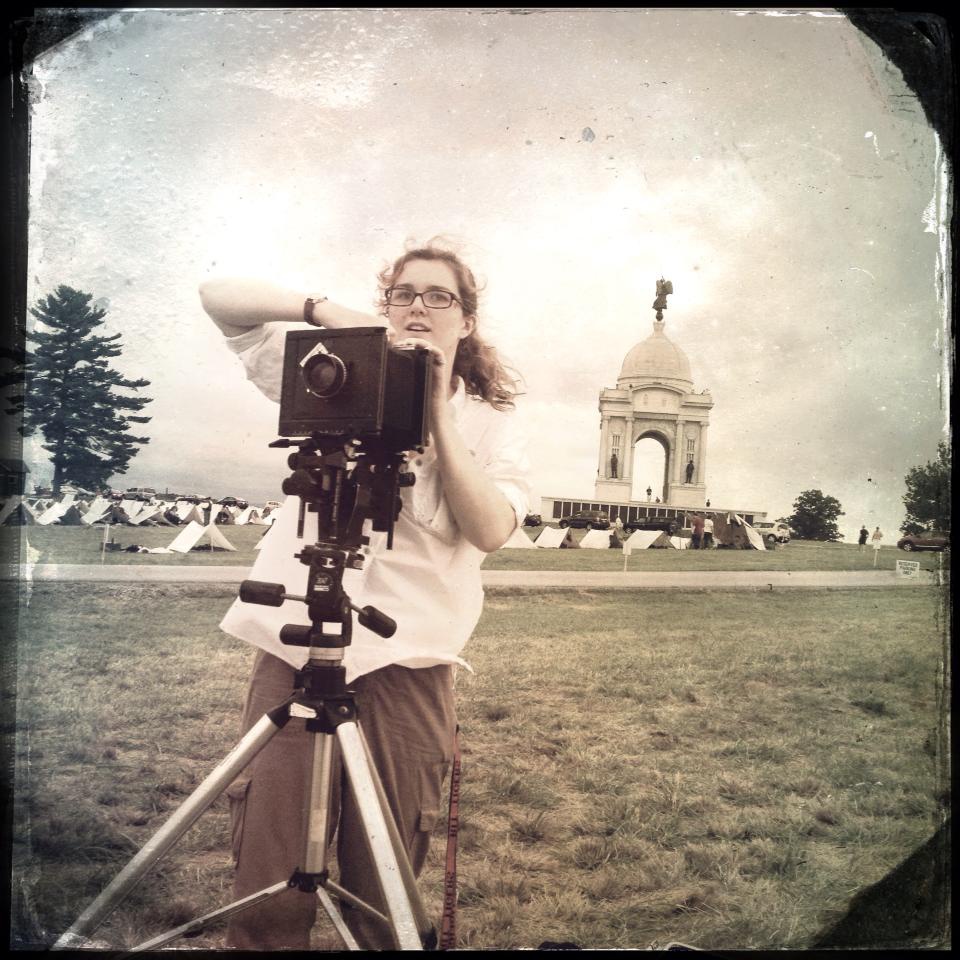 Maureen MacGregor, from Lakewood, OH, is a senior at the Rochester Institute of Technology studying Photojournalism with a minor in Women's and Gender Studies. With a special interest in video journalism, she aspires to cover stories on human rights and conflict. Maureen spends most of her free time as the President of the RIT student chapter of the NPPA. Maureen is currently working on her senior capstone documenting the growth and challenges of a teenage mother. Portrait by Joe Philipson
What was your most challenging assignment as a photography student?
[MM] Every assignment I have been given has been my most challenging. Which, of course, is good. I have a magnet on my fridge that says "Life begins where your comfort zone ends." I have taken every assignment as an excuse to push myself outside of my comfort zone in order to make myself better. I am not the type of person to be comfortable with throwing something together and saying "good enough". All of these assignments, from freshman year on, have led to the most challenging one yet: my senior capstone. This project, which is due this December, is teaching me what it means to be a photojournalist in many ways. I had to research a story, propose it, make a timeline, fight for access, and then shoot. Now I am winding down shooting and entering the editing phase, which is also posing new challenges and questions. It is exciting and scary all at once.
What do you love about the school?
[MM] From day one I knew I had made the right decision to attend RIT. I am surrounded by students that are as driven as I am and inspire me every day. The faculty will always lend a helping hand when asked and will push you to become better. There isn't just one thing that I love about SPAS, because I love everything. But what I can say is that I feel that by the time I graduate in May, 2015 I will be prepared to enter the world.
Here is a link to one of her multimedia pieces: video
Here is a link to her Vimeo page: link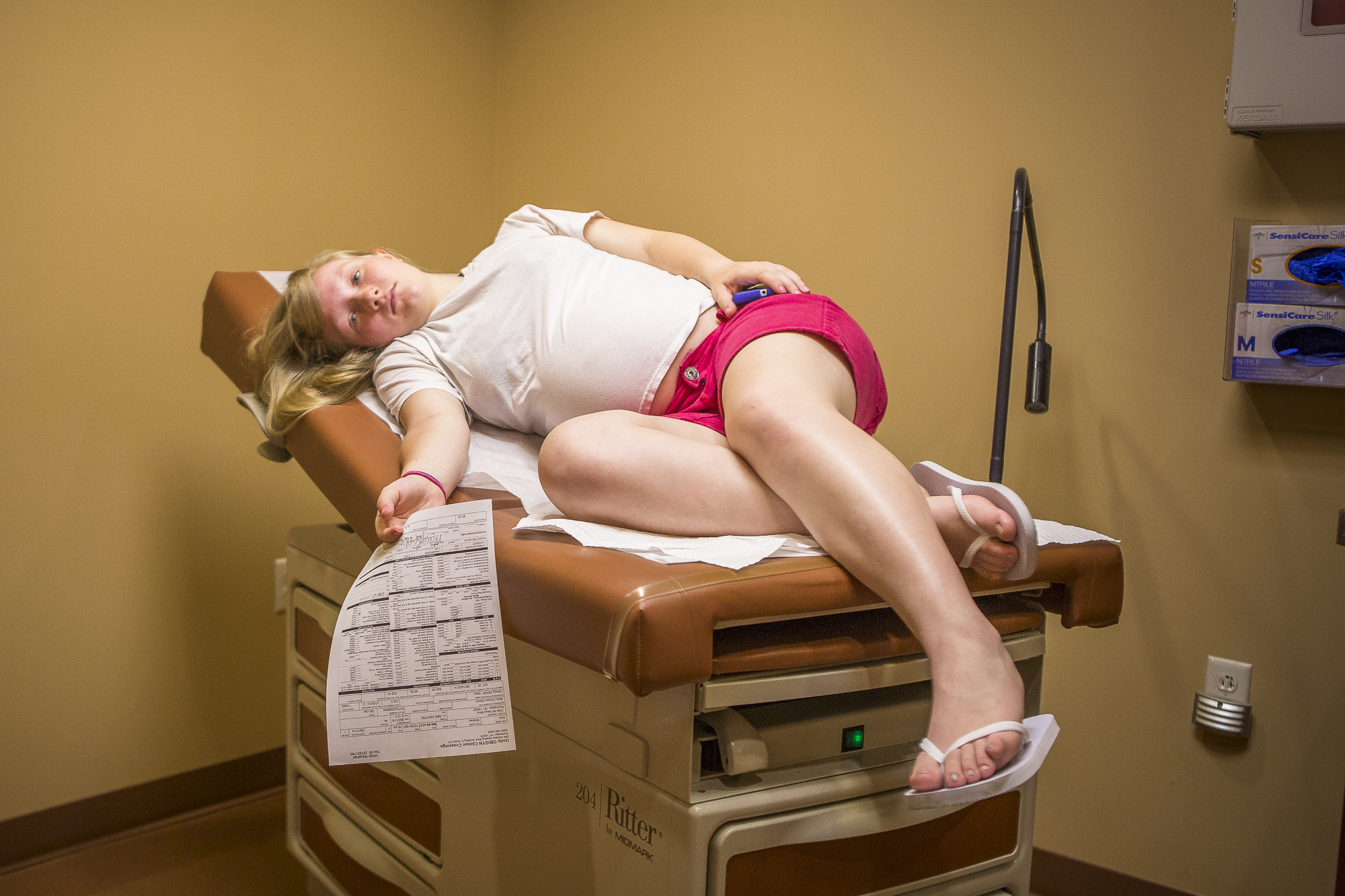 Brittney, 16, lays on the exam table while waiting for her gynecologist on Friday, June 27, 2014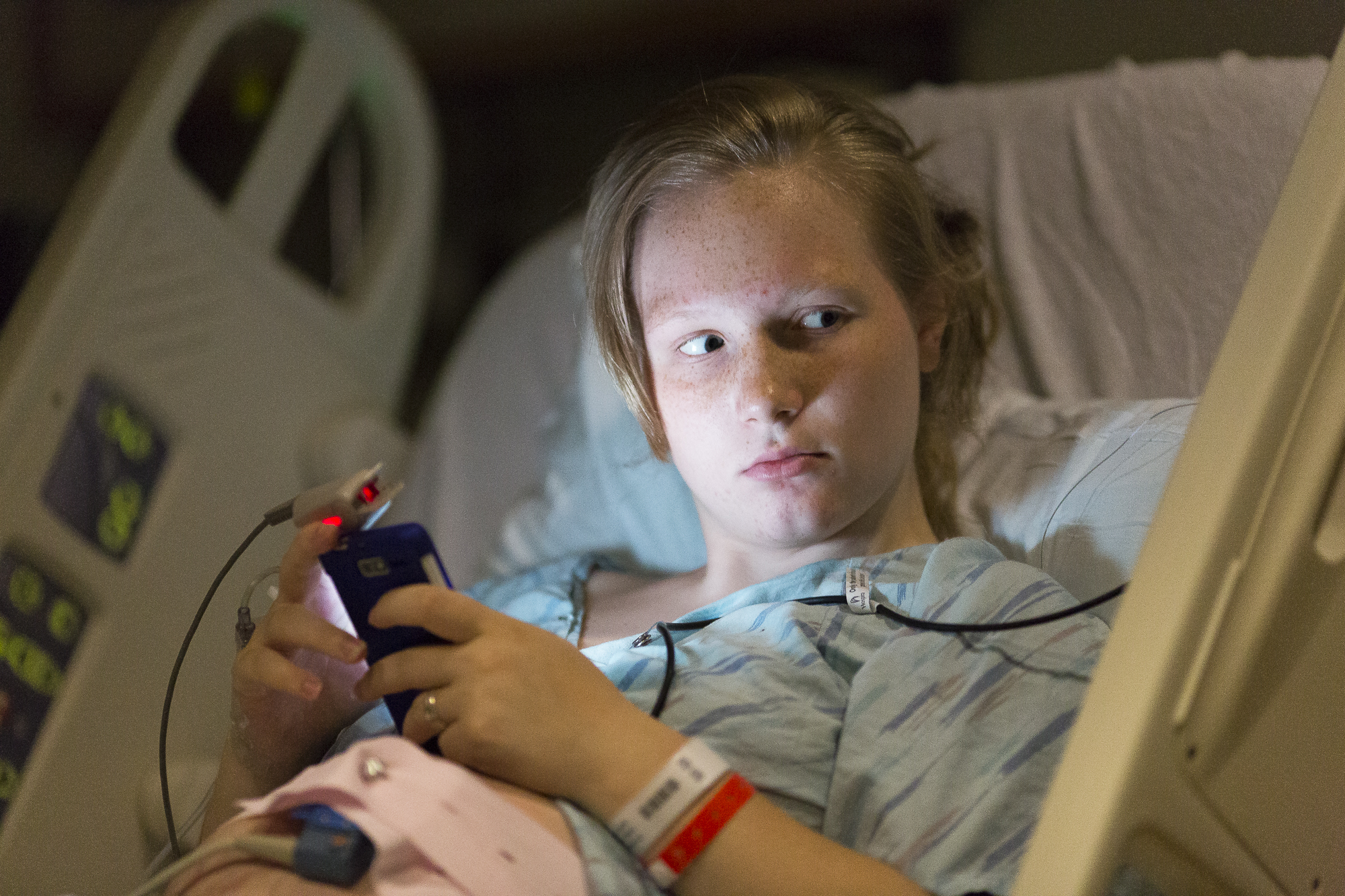 Brittney, 16, uses her phone while in labor with her first child at Unity Park Ridge Hospital in Rochester, NY on Monday, July 21, 2014. After more than 24 hours of labor, her son, Dylon James, was born the following morning.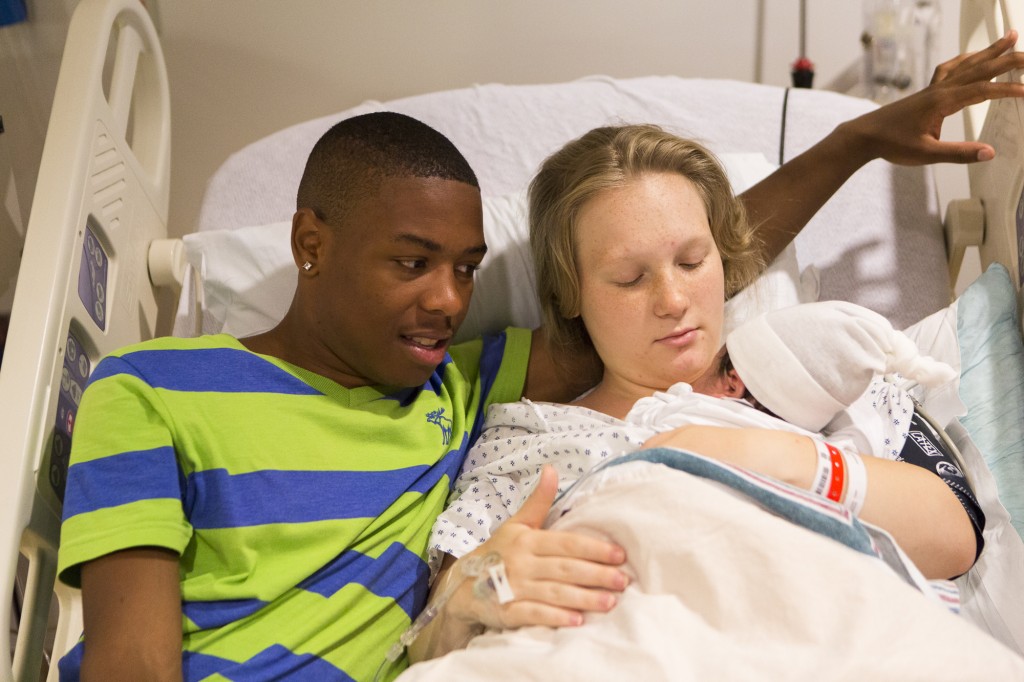 Dom and Brittney spend time with their baby boy shortly after his birth at Unity Park Ridge Hospital in Rochester, N.Y., July 22, 2014.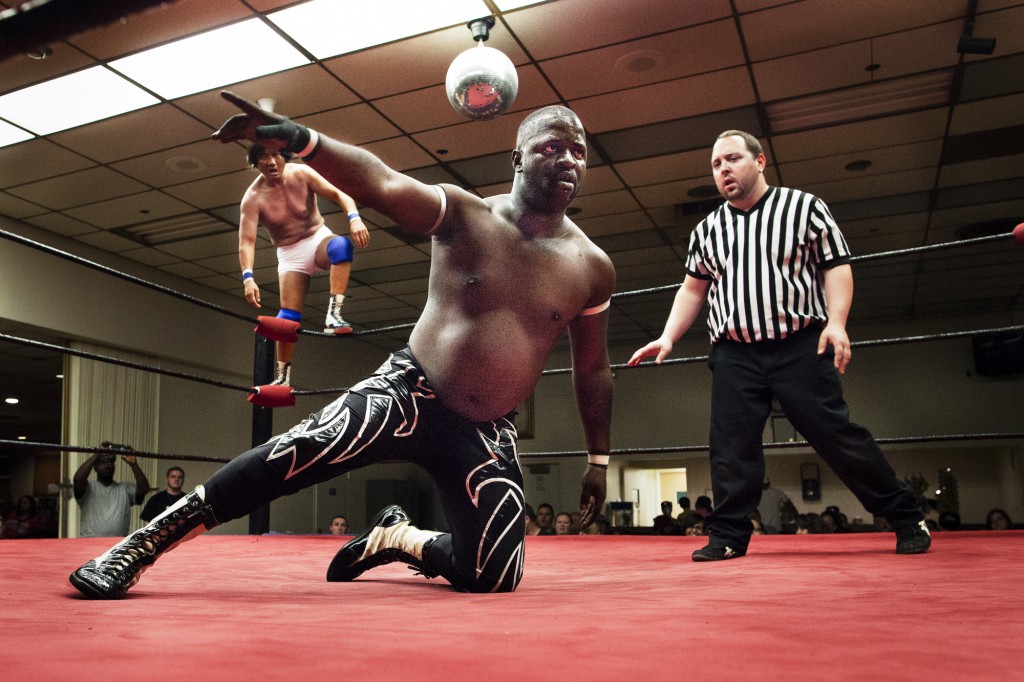 Wrestler Gabreal Saint strikes a pose for fans as Shoichi "Sho" Funaki sets up his next attack at the Eagles Club in Chili, NY on Saturday, September 21, 2013.