Friday November 7, 2014 RIT Photography hosted what we hope will become an annual event.   135 attended. The objective for the Day was to immerse our guests in the RIT experience. Friday night, Canon www.canon.com sponsored a lecture given by Explorer of Light Sam Abell, a long time National Geographic Photographer. It was just incredible. Mr. Abell's passion and skill was evident to the audience.   Photo by Frank Cost.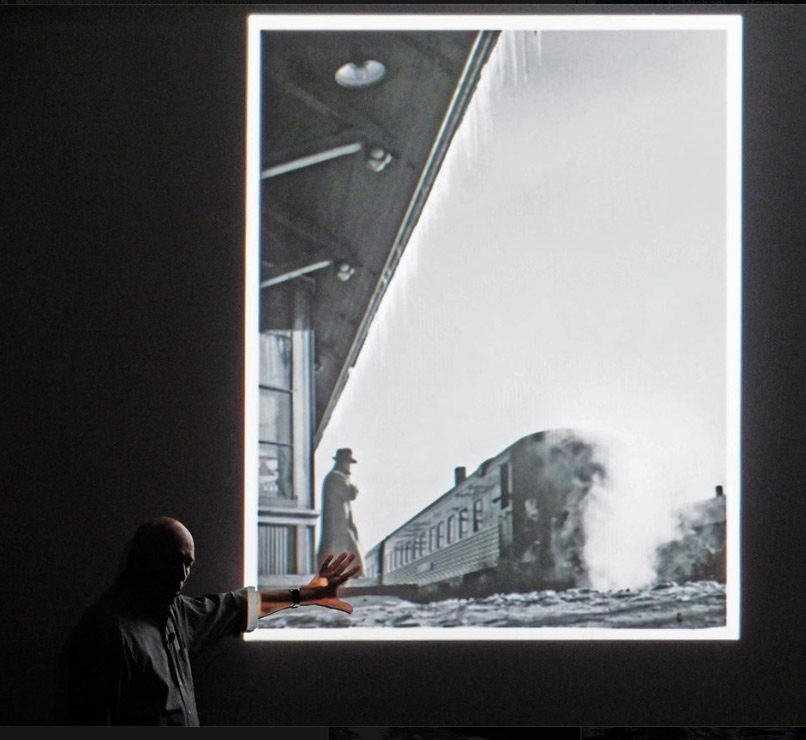 Friday morning the newly renovated William Harris Gallery served as mission control for our guests.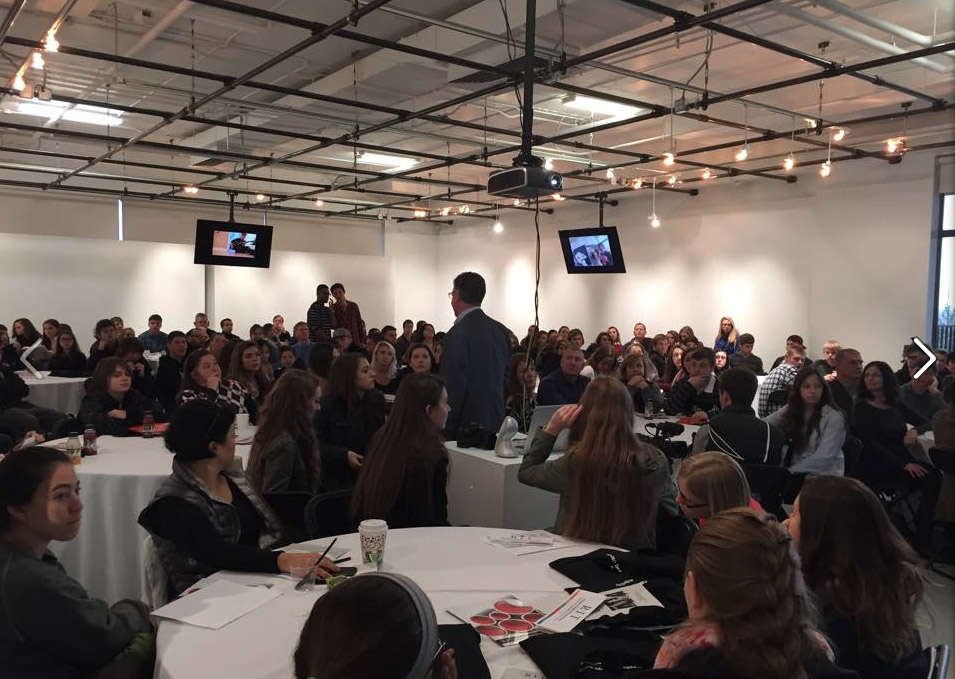 A faculty panel consisting of (l-r_ Frank Cost. William Snyder, Susan Lakin, Nanette Salvaggio, and Willie Osterman shared their own work and examples of student work that was submitted in response to one of their class assignments.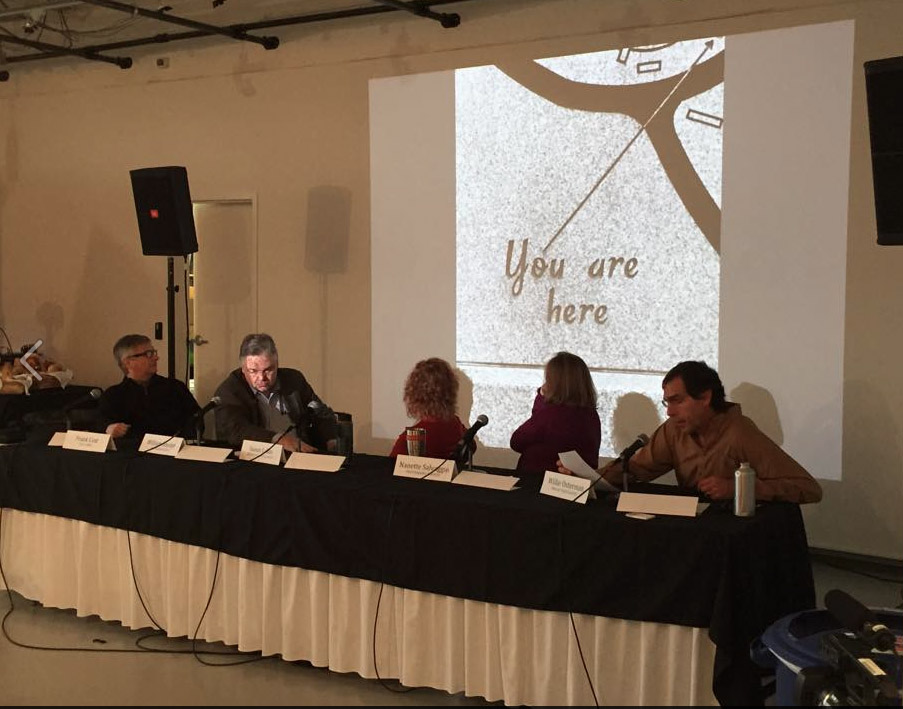 Our student panel was excellent and consisted of students from Visual Media, PJ, Ad, Photo Sciences and Fine Art. Thank you Nicole LeClair, Evan Ortiz, Alexandra Genova, Jace Artichoker, and Emily Barresi. Your futures are very bright…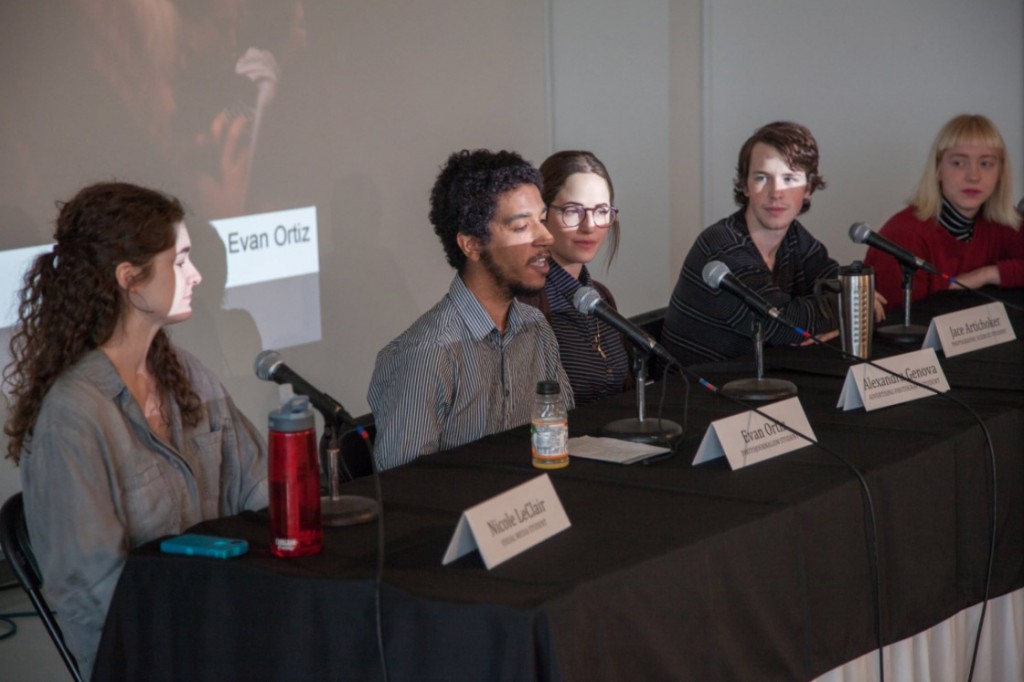 One of the highlights of the day was having portraits made by students in the  Advertising photography class. Photo professors Rachel Ferraro and Clay Patrick McBride and their students were providing an wonderful experience for our guests.. Below are a few samples of their work.