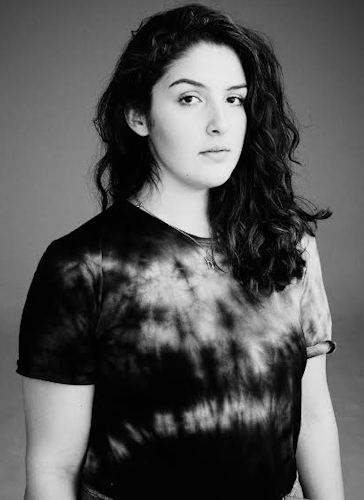 Bio:
Amanda Yanez is from Ventura, California. She is a 4th year Advertising Photography student and will be graduating May 2015. Her work is focused  towards  fashion and portraiture with an emphasis on recurring themes of beauty intertwined with surrealism.
What was your most challenging assignment as a photography student?
[A.Y.] Each assignment I have been given has created unique challenges. I would have to say that my experiences in the Imaging Systems Minor provided a very different kind of obstacle for me. I began the minor as one of 2 sophomores in a class primarily made up of 3rd and 4th year students. That alone was intimidating along with the fact that they were clearly more experienced and technically proficient than I was. This however drove me to work harder throughout the year and show that I could hold my own amongst my "older" peers. Additionally, I was able to use them as resources during my time in the minor which still continues now into my fourth year. All of this has continued to help me stay competitive and hard working during my time at RIT.
What do you love about the school?
[A.Y.]  In general, I feel really lucky to have met an amazing group of people during my time at RIT. I have had the opportunity to study with some amazing faculty members who have helped guide my work and who I feel have better prepared me for life after graduation. Additionally, the students I met and have already graduated or current students are some of the most talented and hard-working individuals I could hope to know. They constantly challenge and inspire me.  I know I am a much better photographer for knowing them.
To see more of Amanda's work visit:
amandayanez.com