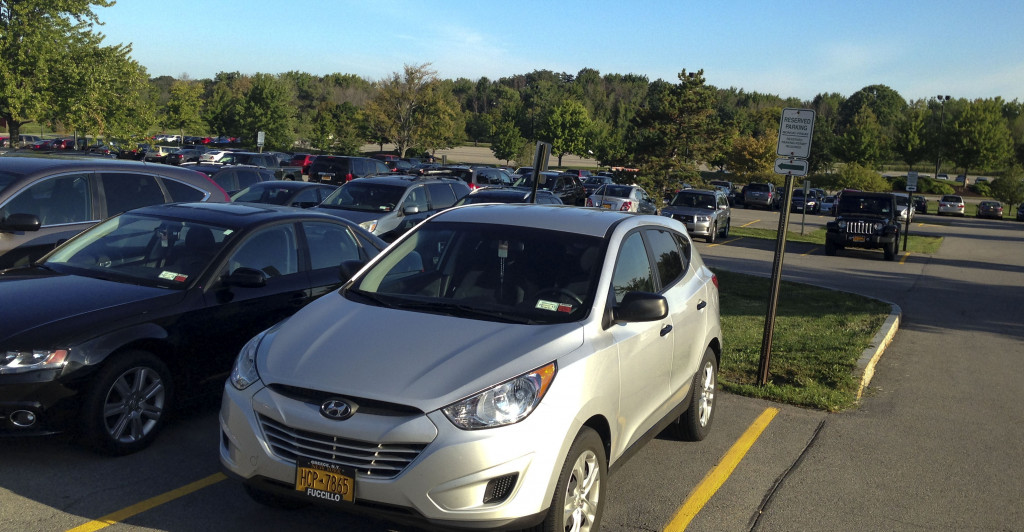 The parking lots are again full at RIT and classes have begun. Both the RIT Photography Store and the Digital Den stocked their shelves in advance of more than 19,000 students returning to campus last week. We are excited to share RITphoto's freshmen class is the largest since 2008! Horray…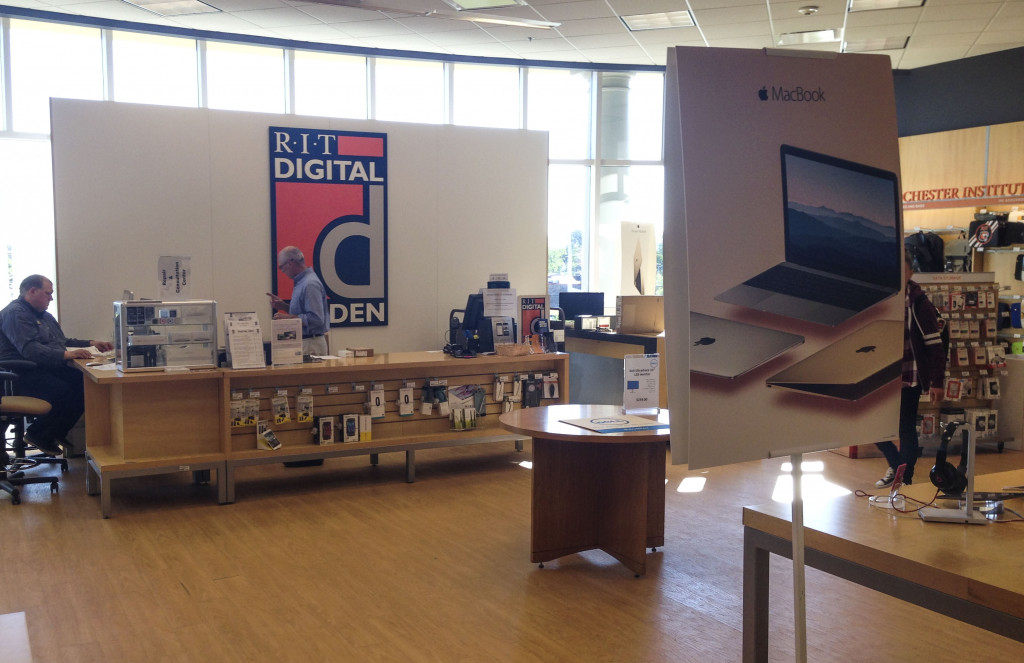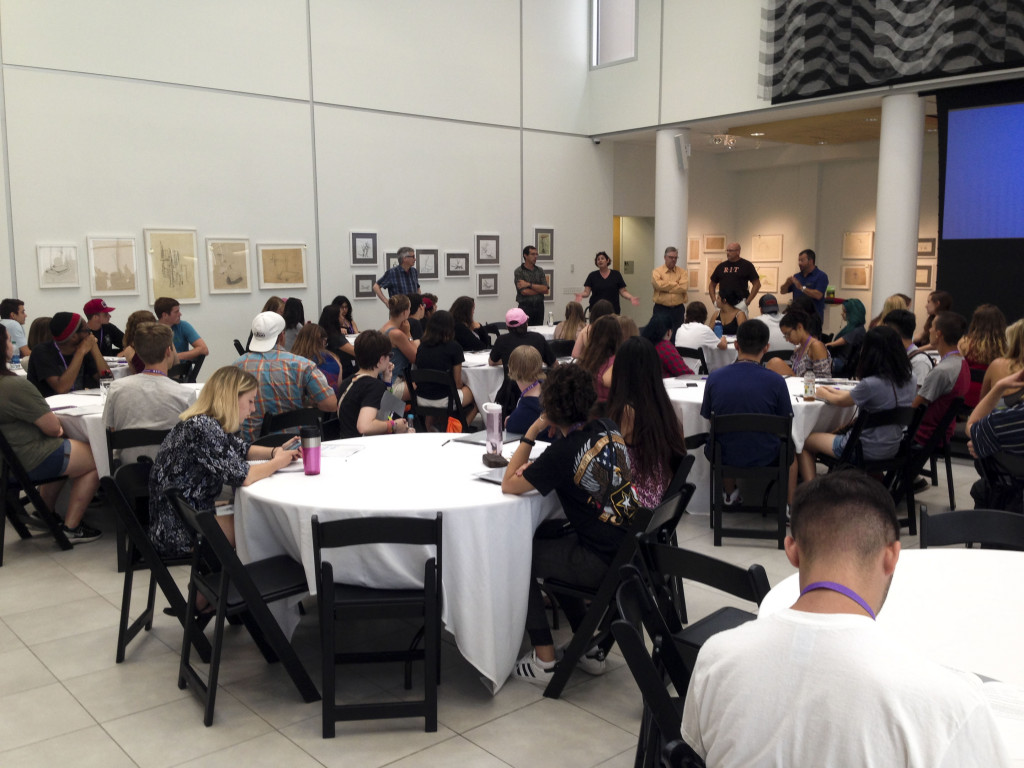 Summer in Rochester NY can be a special time of year. Known for its horrific winters, summer typically shares days that are long and we have great weather. Summer on campus has a whole different feel for those of us that are on campus during a summer. The are only a few classes and photography students have a great experience because the building and facilities are theirs. It is a normally a quiet time and most of the University is preparing for the fall and return of chaos and high energy.
This summer however was different. The weather was extreme and Rochester broke records for the number of days above 90F and for the small amount of rain that the area received. Western NY basically was in a drought all summer.
Working in the Frank E Gannett Building was also a special experience because the building was being renovated from the inside and out. It was filthy and noisy and a beehive of workers but what a transformation took place!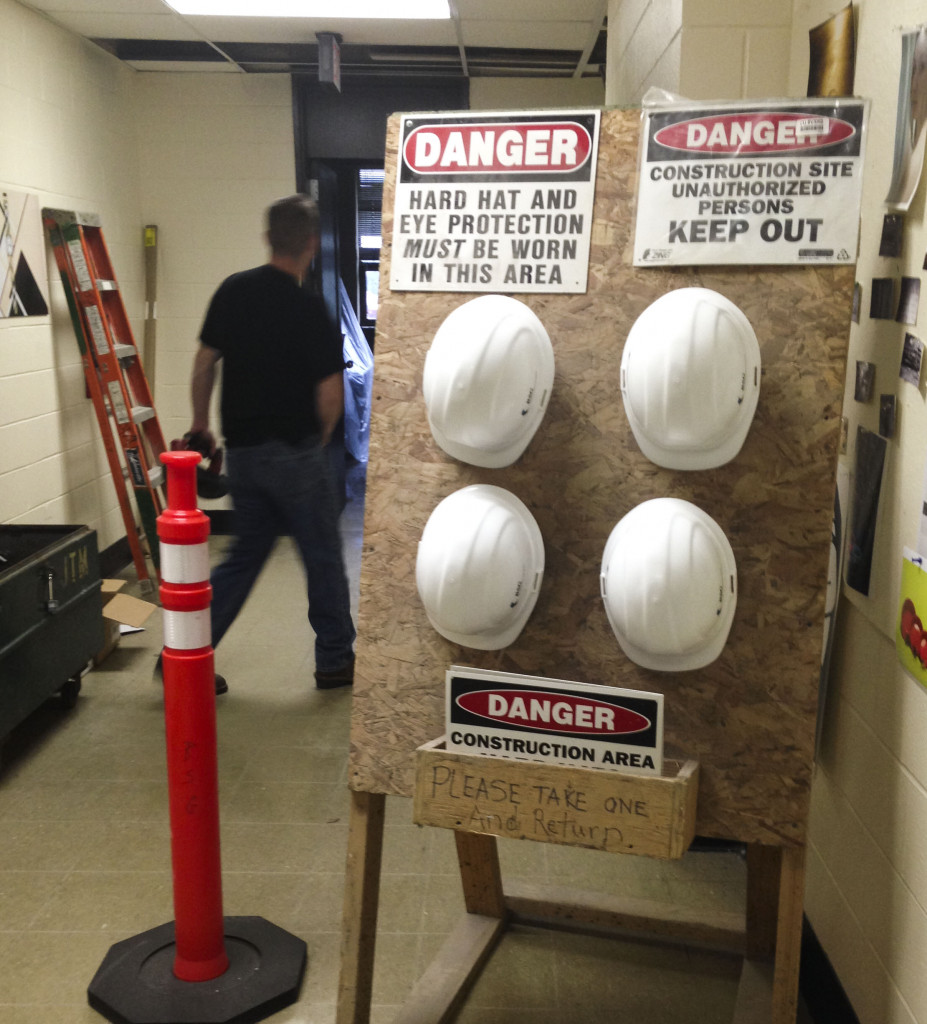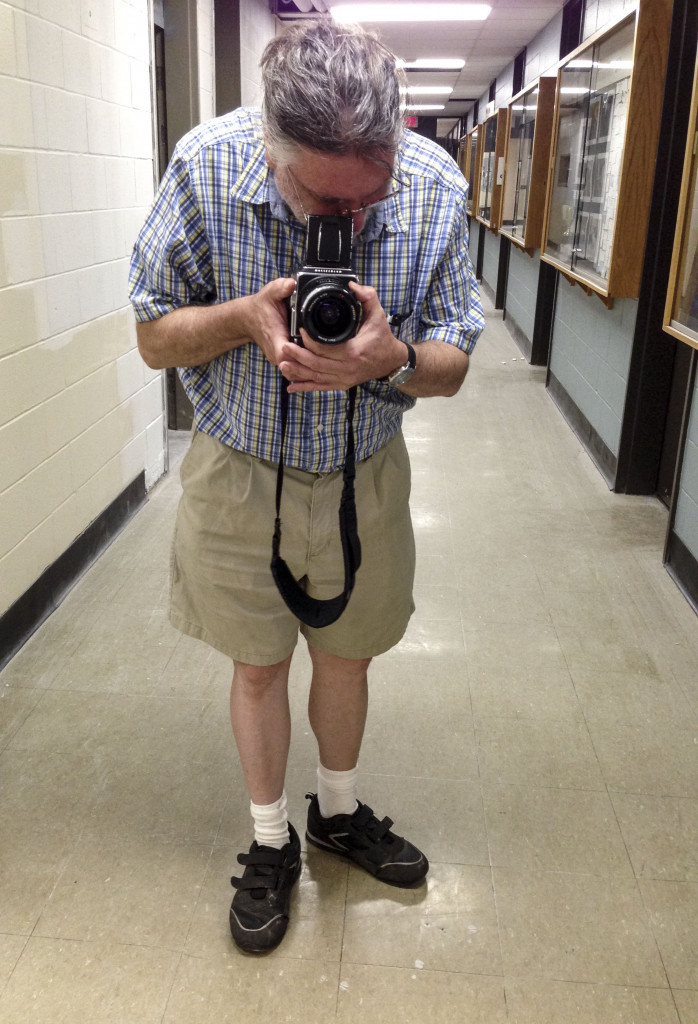 Every day is fun at RIT and pictured here is Dr. Steve Viggiano who was photographing
with his Hasselblad and film 🙂 in the midst of all the construction. RITphoto also offers non-credit bearing summer workshops as part of its Photo University. A new and exciting course designed specifically for high School students was the Digital Photography Workshop. We also ran a Photojournalism Workshop for High School students and A Color Managed Workflow Workshop.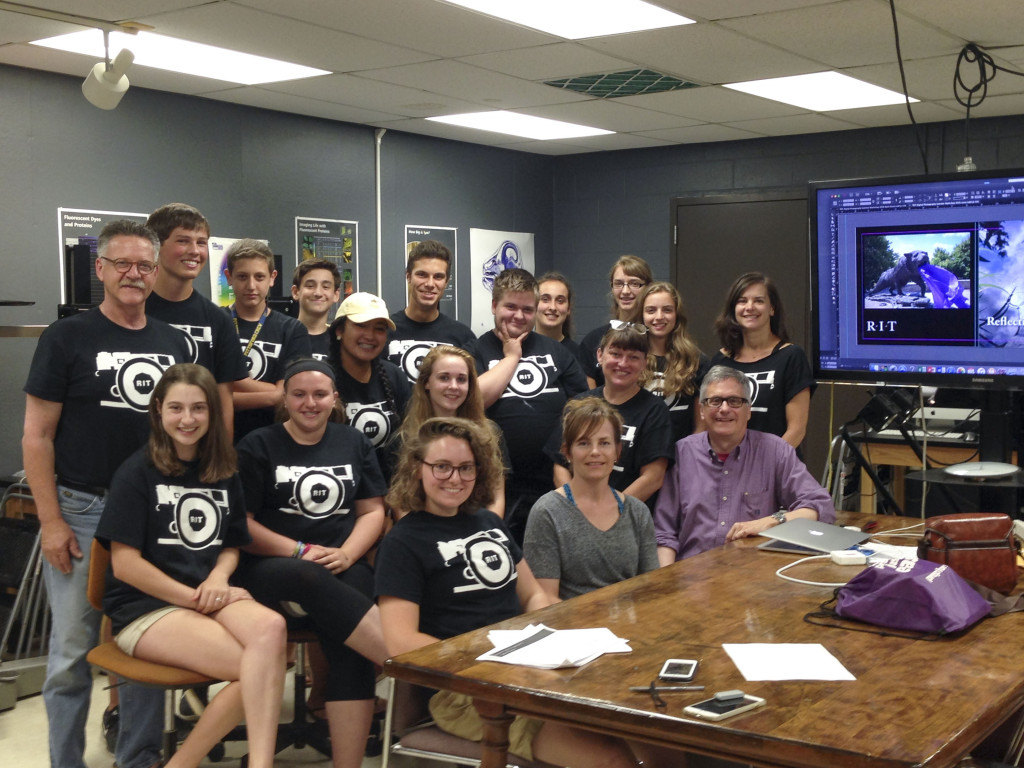 The students in this class were very busy learning about all types of photography and produced an book as part of the workshop, entitled Reflections. You can see the book by clicking this link RIT Summer Photo Workshop 2016 issuu.
Another noteworthy investigation took place where several students in the Photographic Sciences program worked on a project they called the Virtual Microscopy Lab. They wanted to create a resource for biology students. Their investigations spanned the entire summer culminating in a website.
Summer was terrific  🙂