RITphoto invited Olivia Edvalson to share her story. She was born in Mont Vernon, New Hampshire. Olivia Edvalson is a fourth year advertising photography student and specializes in portrait photography focusing on narrative, emotions, and dreams.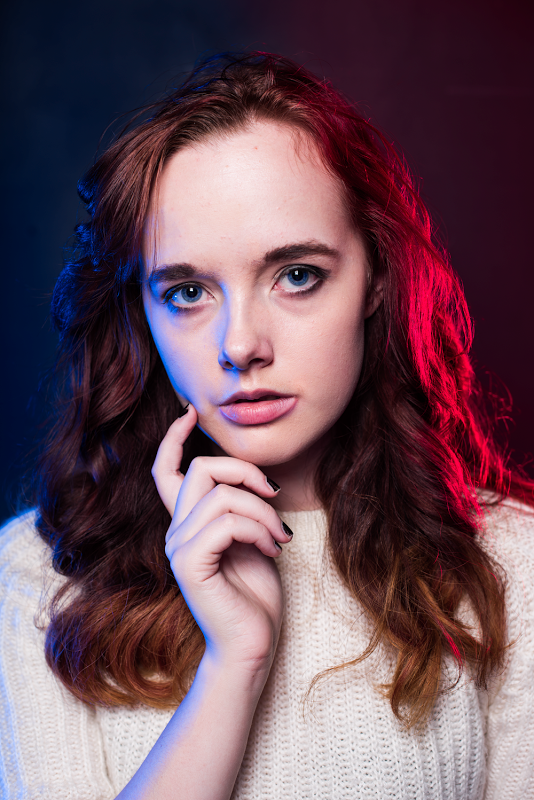 What has been your most challenging assignment as a photography student?
The most challenging (and most rewarding) assignment I have worked on would be the Ad II Group Project, where groups of three take on certain roles to carry out a mock campaign for a company of their choice. I had little experience working in groups before this project, but it taught me some very valuable lessons – most importantly, how to collaborate and compromise with your team members.
Can you share a reason why the photo program at RIT attracted you?
I chose RIT for its distinction in having separate majors for different types of photography. In fact, RIT was the only school I applied to for college. I was very certain that this was the place for me! When I was a prospective student, I attended the 'Day of Photography' event in November 2013. Seeing all of the student work up on the walls was incredibly inspiring to me as a high school student, and gave me a glimpse into my future as a photographer.
What have been your experiences as a BFA student at RIT
I'm currently a teaching assistant for Rachel Ferraro and Patti Russotti, two professors that I've admired and learned a lot from over the past few years. Being able to give back to them, and help out other students, has been a very valuable experience for me.
This position has also helped prepare me for my internship at Pepper's Artful Events in Northborough, Massachusetts. I assisted with style and floral design for weddings, and produced promotional material for their website. It was very rewarding to be able to apply the skills I've learned at RIT to assist others.
What are you plans after School?
My plans post-graduation are to relocate to Boston to pursue retouching and freelance photography.
Anything else you would like to share
Something I've learned to understand here at RIT is that taking the time to prepare well is one of the main things that will help you succeed. There is a lot that goes into a single photo shoot, and being as ready as you can be prior to and during that shoot is vital to your success. Also hold your head high when something doesn't go the way you planned. It's okay if you don't get it right the first time — because every time you click the shutter you learn something new, and that can be just as valuable.
You can see more of Olivia's work on her website:
oliviarosedvalson.com
or on Instagram:
@oliviarosephoto