Photojournalism student, Bryan Bennett​ made the front page of the New York Times sports section and was also featured in a full page image in Time magazine. The image was also widely used by other publications. (You can search his name and LeSean McCoy to find more use of this image).
Bryan is working as a picture editor for Getty Images and attends every home game of the Buffalo Bills this season. September 24th , in the wake of President's NFL tweets, Bryan covered the pre-game activities on the field. He specifically decided to focus his camera on Bills' running back LeSean McCoy, who had previously reacted to Trump's comments.
Bryan has done several internships, including this past summer at The Player's Tribune in New York. He's currently working on his senior capstone and expects to graduate in December.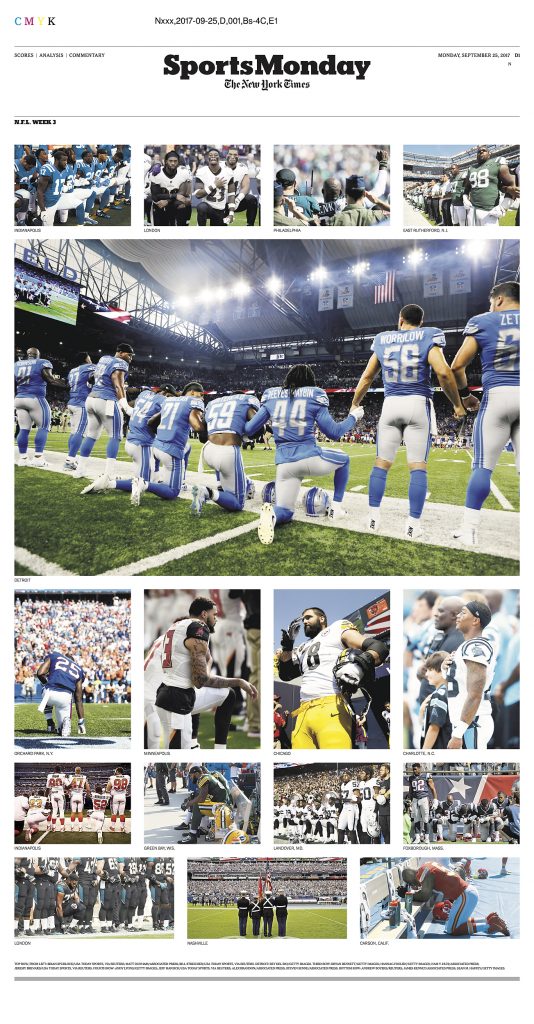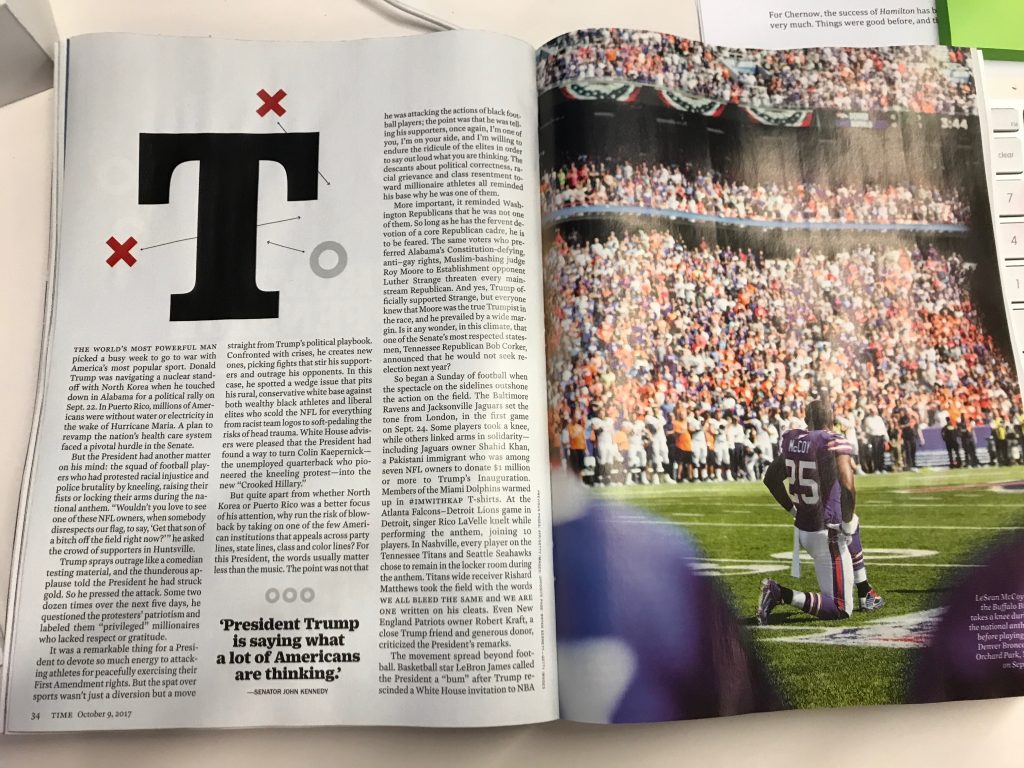 To see more Bryan's work you can visit his website, Bryan Bennett​ .