RIT PJ Students and Alum at the Eddie Adams Workshop
by William Snyder
Five members of the RIT photojournalism family—including current fourth-year students and two alumni—recently returned from The Eddie Adams Workshop. The workshop is a highly competitive, free, four-day workshop for 100 pre-selected college students and young professionals. It is held in the bucolic rural setting of Jeffersonsville, NY. It provides an intense learning experience that features teams lead by some of the best photojournalists and photo editors in the business. Frequently,  life-long friendships – and more importantly – professional relationships often begin there.
RIT PJ Seniors Brittainy Newman, Joey Ressler and Daniel Vasta along with recent grads Megan Oliphant and Mike Owens represented the biggest RIT contingent ever chosen for the highly competitive workshop or from any university –for that matter –according an announcement  shared on the first night of the workshop.
Participants are given assignments on the first night of the workshop and expected to photograph a small story based on that assignment.
Shared below are the basic themes of their stories and a couple of frames that were shared from each participant.
Joey Ressler  
At the White Sulphur Springs Inn in Liberty, N.Y. the same group of local people are there every single day, laughing at the bar and enjoying food. To owner Annie Willi, it's like a family. "Everyone here would do anything for us," she says.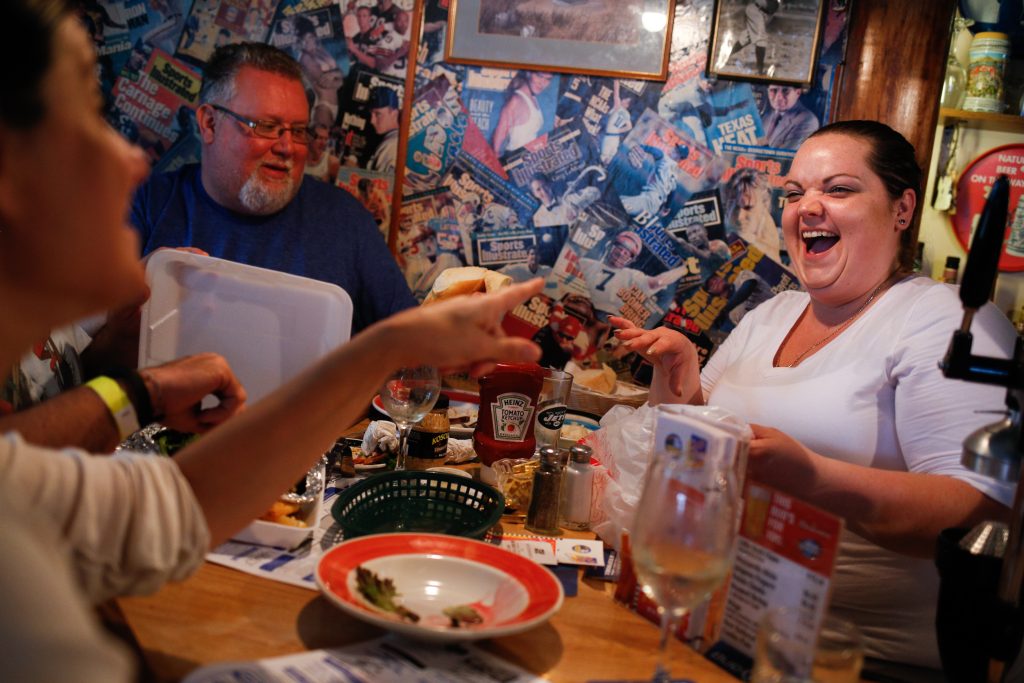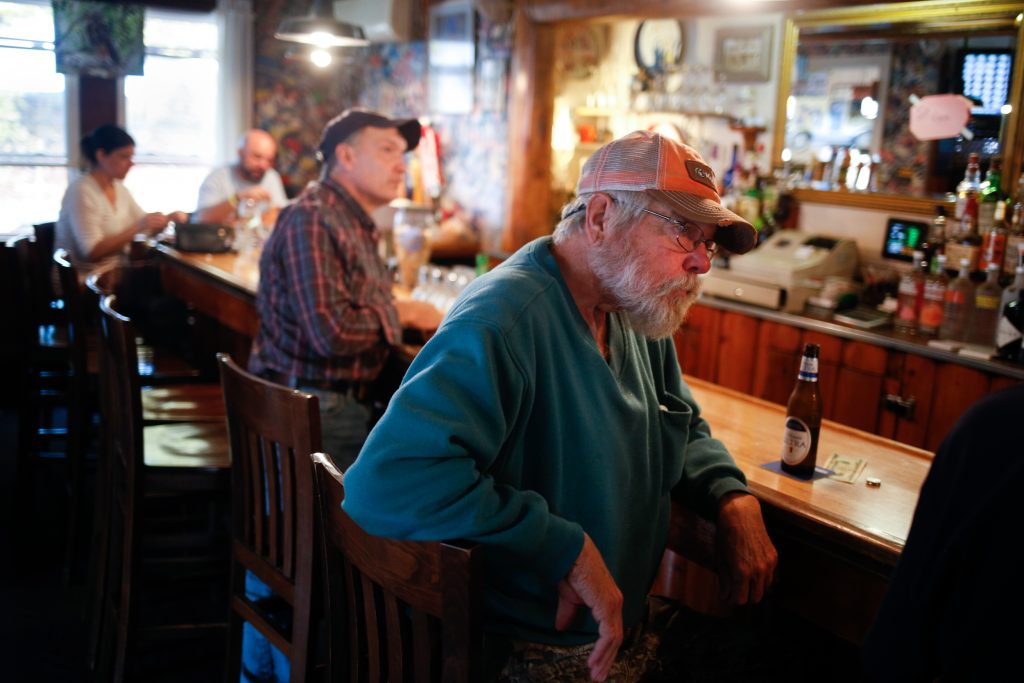 Brittainy Newman   
Pete and Chris Hofstee run a well-manicured dairy farm in Bethel, N.Y. They hosted a hay ride on Saturday, Oct. 7, 2017. Nomi Allen, 18, and Isaiah Malaria, 15, crashed their friend's car (not present) in Jeffersonville, N.Y., on Oct. 7, 2017.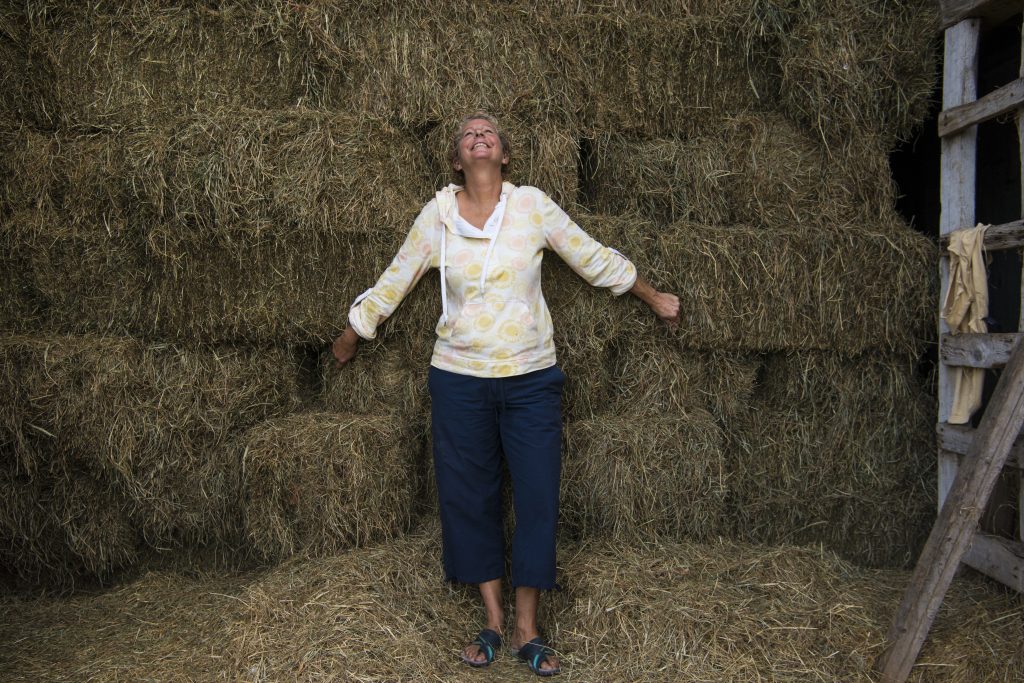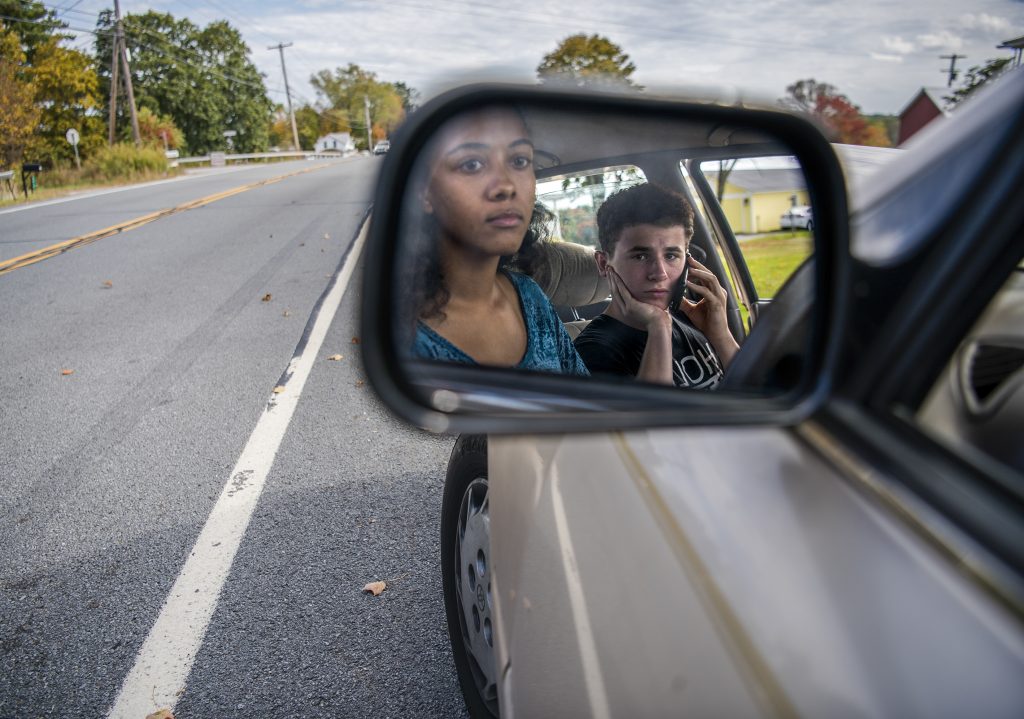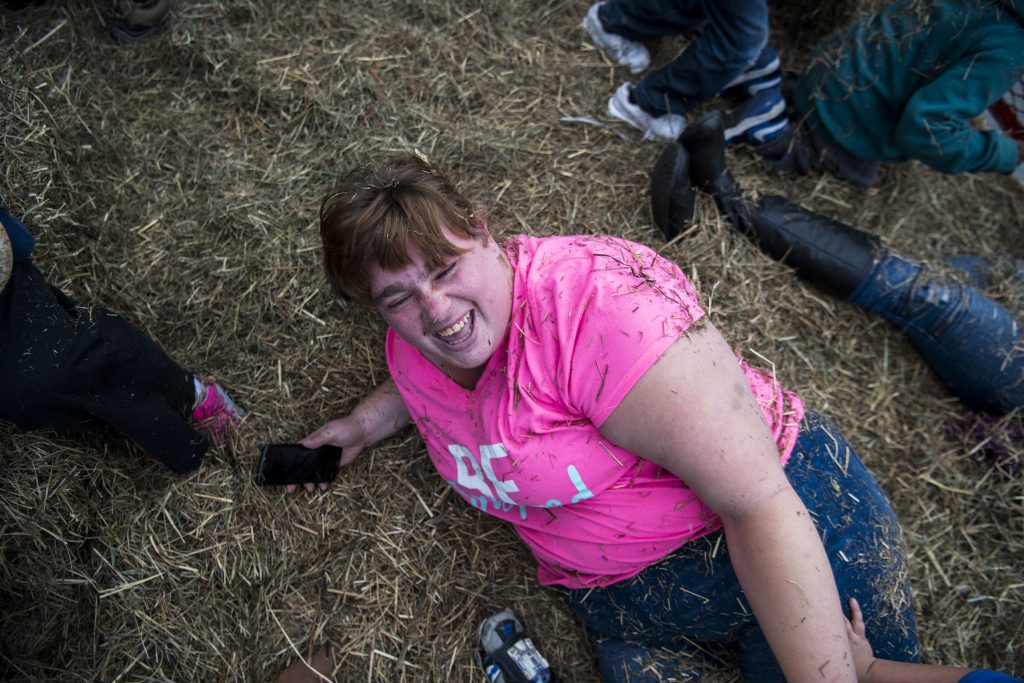 Megan Oliphant  
Travis O'Dell is a young real estate broker working out of Roscoe, N.Y., a small town upstate that attracts both local families as well as wealthy professionals looking for a second home. He chooses to live in this rural area to take care of a sixth-generation farm home passed onto him because he was an only child. The farm is now home to him, his wife, three daughters, a dog, two cats, and a farm full of beef cattle. The sheep he raises are temporarily away from home at the Rondout Reservoir, with the important job of grazing the grass to limit the use of mowing equipment.
Mikey Owens  
Bob and Don sell honey out the back of their home – which is illegal. They operate multiple honey farms.
Daniel Vasta 
Nick Carriere is a 21-year-old diesel technician whose life revolves around motocross. He's been a rider for 18 years, but only racing for the past four. His 17-year-old brother Aiden Armstrong also rides. Nick has a love for mechanics and does work on his bikes himself, a skill which also allows him to spend his own money funding the sport he loves.