Professor Angela Kelly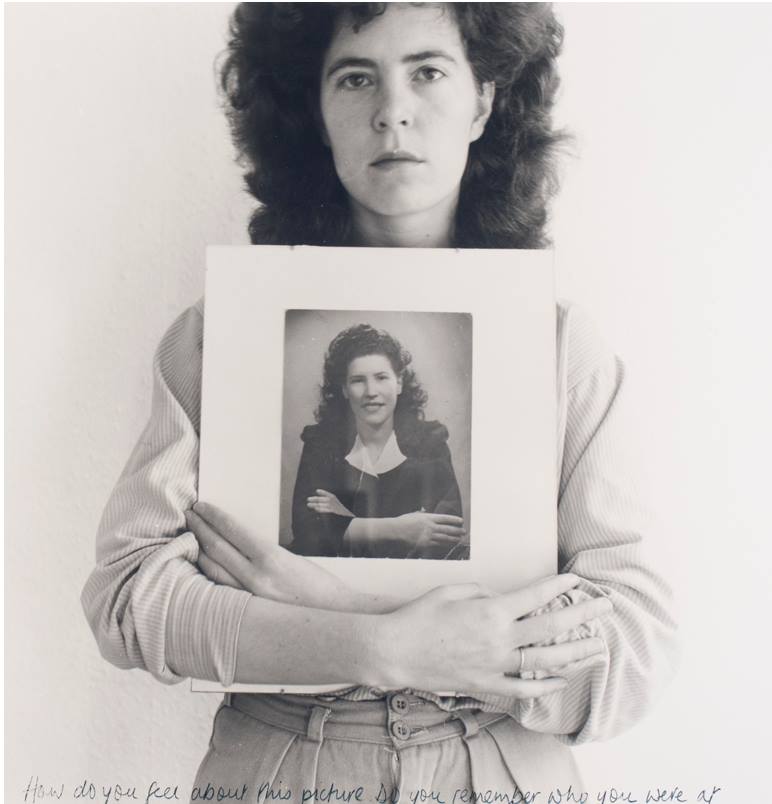 Self Portrait circa 1978
Developed over a lifetime, my artwork explores related concepts within a fine art and documentary practice. Subject matter includes: girl culture, re-purposing the family album as art, and exploring the idea of place within historical memory and visual culture.
I arrived at RIT in 1994 from Chicago, having worked in England as both a curator and teacher to be a full time Visiting Artist at the School of the Art Institute of Chicago. Additionally, I served as chair of the exhibition committee at the Randolph St. Gallery, Chicago, for five years, a premier nonprofit art space where I cut my 'conceptual art teeth.'
Through my own work, I have experimented with new approaches to fine art documentary photography as an artist; partnered with philanthropic groups, such as Women in Philanthropy as a feminist activist and raised funds through my photography for causes such as domestic violence and homelessness, while maintaining a passionate long -term career as educator both here and abroad. From an early age, I was an organizer of art events. As the 1st female photographer on the Arts Council of Gt. Britain's 1st photography advisory committee, with notable museum curators, photographers and educators, I had a positive hand in shaping the future of British photography by providing grant support to art organizations and individual photographers.
One of my proudest and earliest professional accomplishment was co-curating the first major photographic exhibition at the premier Hayward Gallery, The South Bank in London in 1979. The exhibition, and my selection Feminism and Photography, Three Perspectives on Photography was met at first with incredible hostility by the London tabloid press even as it was highly regarded within the field of photographic history and criticism and feminist scholarship.  The exhibit is now the subject of several M.A. and PhD art history dissertations in the US, Australia and the UK.  A new exhibition and program related to this landmark British historical exhibition is in the planning stage for 2019 in London.
Two areas of original scholarship developed in concert with my teaching at RIT are, looking at The Family Album as Contemporary Art, and exploring the intersection of Photography and Irish Studies. Both involve in- depth research across the interdisciplinary fields of literature, history, art and social science. The research has led to the publication of essays, museum exhibitions, interdisciplinary conference presentations, my own art work and of course photo classes here at RIT. The Photography in Ireland class offering is open to interested students, across the campus with priority given to photo majors, and cumulates in an exhibition in the University Gallery. The Family Album as Art class is offered to both graduate and undergraduate photography students, the subject of many MFA theses, available through the Wallace Library.
I derive much pleasure from making work and find it especially important to continue to challenge myself creatively and intellectually. I bring this attitude to the classroom, where I set high expectations while nurturing and expanding students' conceptual, aesthetic and technical understanding. And while much of my work takes on significant historical subject matter, several projects such as Palimpsest, explore the pleasure of playfully connecting art to ideas within culture. The garden too is a source of renewal and exploration.
In 2014, I was honored as a nominee as 'one of 100 hundred Irish educators' in the US by The Irish Voice, NYC. Following two new exhibitions of my work in China and the US in 2016, I was nominated in Switzerland for the 2017 Prix Pictet Prize in Photography, the most prestigious award given to a photographer across the world.
My most recent and long-term bodies of work, Catharsis, and Lament, have taken me to Ireland yet again to examine issues of boundaries and divisions within the context of Belfast's war-torn history, and to western Ireland to examine the almost invisible traces of the 1847 Great Irish Famine within the contemporary landscape. These works speak not only to a specific history but invite the audience to pause and reflect on today's troubling divisions in society in this era of mass immigration and dislocation, while offering a space to reflect on the promise of new beginnings. Please visit https: www.AngelaKellyPhoto.com for more of my work.