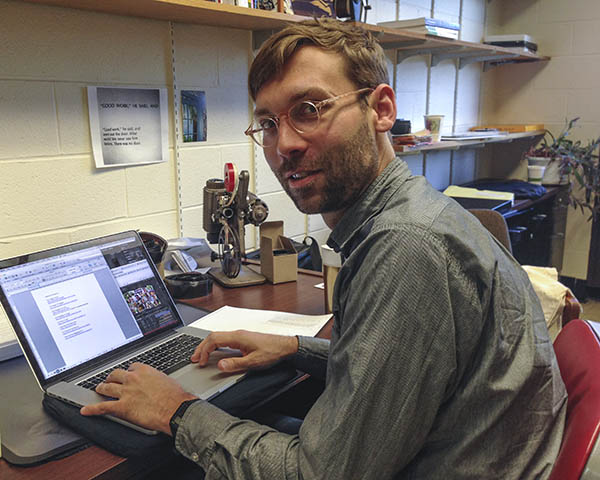 Josh Thorson is an assistant professor of fine art photography in the School of Photographic Arts and Sciences. He joined the full-time faculty in the fall 2015. He works with video and his projects straddle the line between fiction and non-fiction. His work has been displayed world-wide in exhibitions such as Rencontres Internationales Paris/Berlin/Madrid, the Museum of Modern Art (New York), the Rotterdam International Film Festival, among many other venues. He teaches 4D Design and other courses at RITPhoto. Rochester New York is now his home and he shared he is enjoying getting to know the City and the surrounding area.
RIT Photo asked Josh to share what he is currently working on. This is what he shared.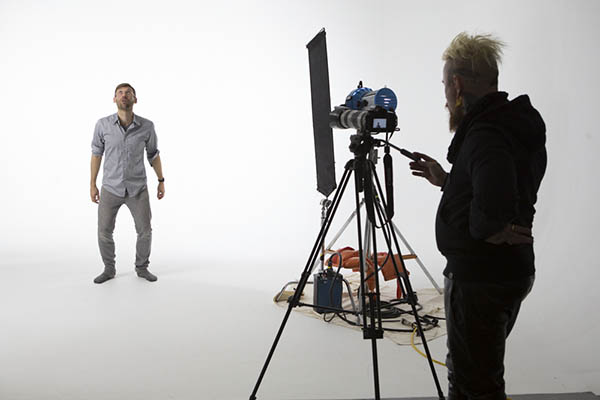 "I am in the process of realizing a video and print project featuring a day in the life of a family who lives in a "home of the future" that was built near Orlando, Florida in the early 1980's. The house computer intervenes in all of the family's affairs: their diet, exercise, sleep patterns, the study habits of their children, their vacation plans, their income and so on… The video uses animation, found footage, 3D modeling, still life photography, and live-action video to tell the story of how technology is enmeshed with everyday lives and examines both the joys and the stresses as well as complications that such interactions can lead to."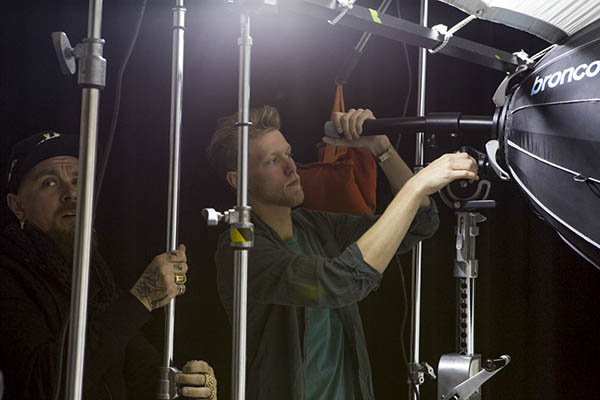 A few weeks ago, RIT Photo faculty Clay Patrick McBride and advertising photography student Casey Franklin assisted me in a daylong video shoot in the School's Northlight Studio. This footage was to generated to support the live-action portion of the video.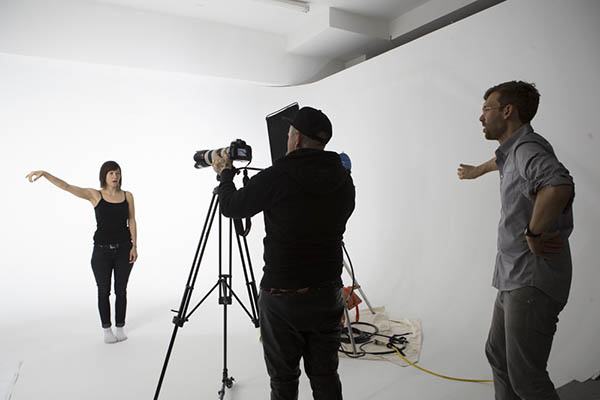 I prepared the studio with a fresh coat of paint the night before we were scheduled to do the pre-lighting. We used two 1200 watt HMI lights for the background and a few more Profoto HMI® lights used on the model-actors. Clay and his pre-lighting team also set up a very large silk to diffuse the light, which they impressively suspended above the scene.  I wanted a high-key look to the scene, in which the actors interact with speculative technological "objects." I am using Maya to create the 3D objects that the actors are interfacing with, and I will insert them into the shots later, during post-production. My friend and collaborator, composer Nick Hallett, is writing an instrumental pop-song for the scene, inspired by the sounds of 80s synth-pop bands such as Orchestral Manoeuvers in the Dark and New Order.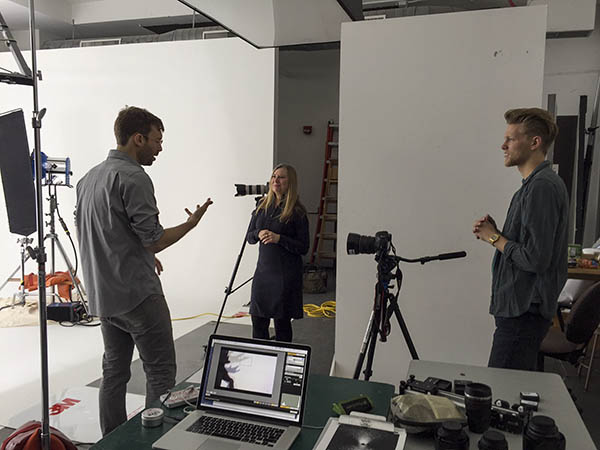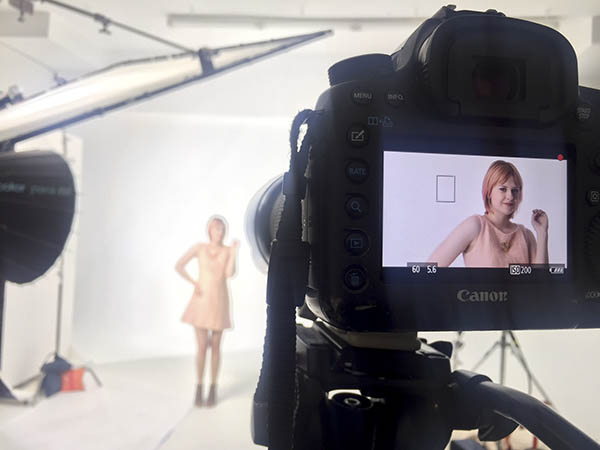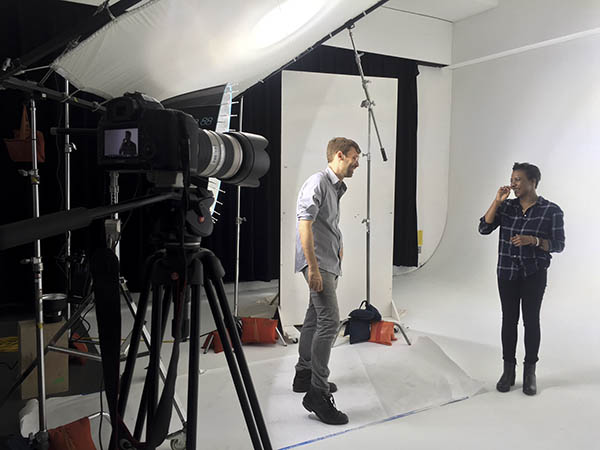 Special thanks to Clay Patrick McBride and Jackie Spaventa for the use of their photography